This post contains affiliate links. Click here to see what that means!
In order to provide the free resources here on the Autoimmune Wellness website and social media channels, we may accept a commission or other support for our endorsement, recommendation, or link to a product or service in this post.
That being said, we only promote authors, products, and services that we use ourselves and wholeheartedly stand by. To learn more about how we earn money here on Autoimmune Wellness, head on over to our Promotional Policy.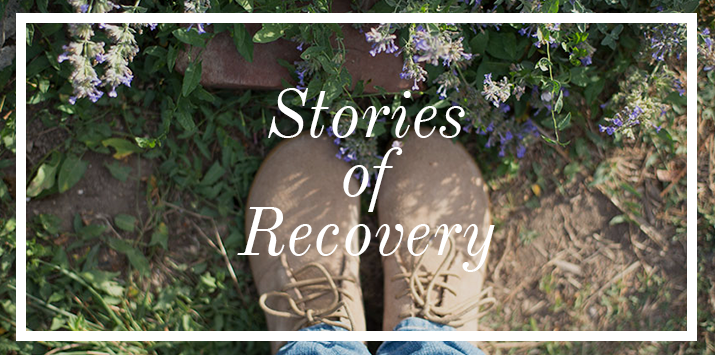 AIP Stories of Recovery is a success story series about regular people from the Autoimmune Protocol community who are changing their lives using the protocol. Each month a new person is featured and readers have the opportunity to discover all the different health challenges that are being overcome by folks just like themselves on the same path. At Autoimmune Paleo we hope you'll be inspired by, empathize with, and learn from these stories. If you are interested in sharing your story, please let us know by filling out our interest form.
Camrey was, in her words, "desperate" to find solutions to her long term health problems when she turned to functional medicine. She had tried for years to manage her Hashimoto's, antiphospholipid syndrome and adenomyosis with conventional medicine approaches but nothing was working. At her lowest, she had hardly enough energy to take a shower and didn't know if she'd live to see her sons grow up. It was 6 months of AIP and an effective thyroid replacement medication that finally made her feel like herself again. 
What health issues are you dealing with, when did they begin, and how long did it take to get a diagnosis?

I have been diagnosed with Hashimoto's (2002), antiphospholipid syndrome (2007) and adenomyosis (2019). The diagnosis with Hashimoto's took 2 years (although looking back I had symptoms for decades prior), the antiphospholipid syndrome was finally looked into and diagnosed after 3 consecutive miscarriages, and the adenomyosis took about 7 months.
Describe what the lowest point on your health journey was like.
At my rock bottom I literally felt as if I was going to die. Most days if I chose to take a shower that would wipe all of my energy for the day. I had two young boys (ages 7 and 3) and getting through the days was so difficult. I was extremely tired, severe brain fog, my muscles were weak to where I could barely fold a load of laundry without stopping several times to rest my arms. My joints hurt so bad that upon waking in the morning it was difficult to simply walk from my bed to the bathroom. I dealt with heart palpitations and a heart rate that would spike out of the blue. I was cold all of the time yet couldn't tolerate heat. There was no way for me to travel even to doctors appointments that were more than 30 minutes away without having someone take me. Nothing I was doing medically was helping any longer.
What challenges influenced you to look for a solution? Basically, what was the tipping point?
I had a great desire to live! I wanted to be around to see my boys grow up. I was okay if this wasn't God's will, but I wanted to do everything I could to get back to living again. Desperation becomes a gift when it pushes you to find solutions, and I was desperate.
When you found a protocol to help you heal, what was it and what was your first indication that it was working?
I went to see a functional medicine doctor and he put me on an elimination diet, along with many lifestyle changes and supplements to help heal nutritional deficiencies. He didn't call the diet or lifestyle changes by any name, but in wanting to know more I went home and researched and found it to be the AIP protocol.
It took about three months before I noticed my stamina becoming stronger and many of symptoms starting to decrease. By six months in doing full AIP and continuing with the different supplementation as well as my thyroid replacement medication I began to fully live again!
What resources have you used on your healing journey so far and how did you find them?
I've used so many resources from books, to blogs, to social media accounts. Living Well with Hypothyroidism by Mary Shomon was the first book I read where I cried because I no longer felt like a hypochondriac. It got me to asking for proper testing and a switch of my thyroid medication. That was the beginning. I've then devoured books and articles by Sarah Ballantyne and took her AIP lecture series as well as information on Autoimmune Wellness website and took the SAD to AIP in Six course.
Did your doctors suggest any treatments that you rejected and if so, why did you choose to try other methods?
I was often offered antidepressants at my doctors visits. I rejected them every time knowing I needed to find the root cause of what was really going on and not simply put a bandaid over it all.
It can seem like our lives are consumed by a chronic illness, but there is so much beyond those struggles. What brings you true joy right now?
True joy comes in knowing this journey is for a reason and that I can glorify God even in the hard, yucky and heartbreaking parts. I believe He's let me go through this so I can now help others. I have so much hope and want to share that hope with other women who are where I was once at. No one should have to do this alone. Finding someone who says, "Me too!" is priceless.
You can learn more about Camrey's healing journey on her website, on Instagram or on Facebook.  
Would you like to share your Story of Recovery? Let us know by filling out our interest form.