This post contains affiliate links. Click here to see what that means!
In order to support our blogging activities, we may receive monetary compensation or other types or remuneration for our endorsement, recommendation, testimonial, and/or link to any products or services from this blog.
That being said, we only promote authors, products, and services that we wholeheartedly stand by!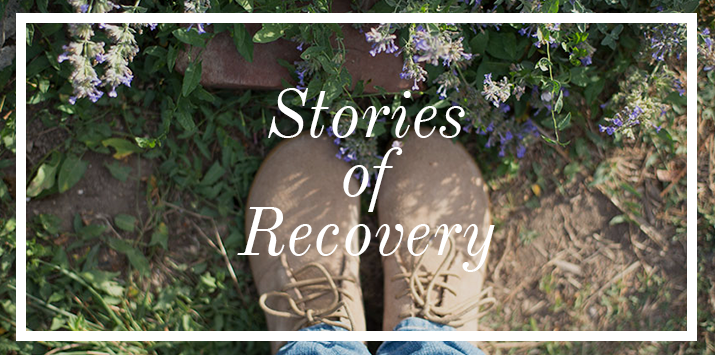 "AIP Stories of Recovery" is a success story series about regular people from the Autoimmune Protocol community who are changing their lives using the protocol. Each month a new person is featured and readers have the opportunity to discover all the different health challenges that are being overcome by folks just like themselves on the same path. At Autoimmune Paleo we hope you'll be inspired by, empathize with, and learn from these stories. If you are interested in sharing your story, please email us through the contact form.
Meet Cherene! Cherene is a wife and small business owner. Her health journey is like so many, a slow process of ever worsening symptoms and a recovery that was also about uncovering one piece of the puzzle at a time and then gradually implementing changes. Most autoimmune stories are not dramatic descents into illness; followed by hairpin turns toward wellness, but the joy of finding a way back to true health is no less amazing. I think you'll find her transformation a very familiar and hopeful tale.
What health issues are you dealing with, when did they begin, and how long did it take to get a diagnosis?
My health issues began slowly. It was around 2004, that I notice that I couldn't lose weight no matter how restrictive my diet or how much I exercised. Over the next three years, my list of symptoms grew. In 2007, I realized that I might have a thyroid problem because I saw a list of hypothyroid symptoms posted by Mary Shomon on the Internet. One of the symptoms was having a goiter and I had one. I scheduled an appointment with my MD and showed him my goiter. He confirmed that my thyroid was enlarged and he sent me for an ultrasound and blood work. My ultrasound indicated that I had several large nodules in my thyroid. As a result, I was sent me for a biopsy. The biopsy came back negative. At that point my MD said I was okay.
Over the next year though, my list of symptoms continued to grow; it included: weight gain, inability to lose weight, hair loss, night sweats, goiter, brittle nails, severe PMS, lactose intolerance, irritability, and extreme mood swings.
In 2008, I changed insurance and doctors. During my first visit to my new MD, I mentioned the goiter and the biopsy results. My new MD was concerned about my goiter and so he scheduled more blood work, another ultrasound, and referred me to an endocrinologist. The blood test showed that my TSH was at 74.5. I was immediately placed on Levothroid. My endo monitored my goiter with a couple of ultrasounds. He was happy that my goiter was getting smaller with medication and that my TSH levels were dropping to normal levels. He told me that I had Hashimoto's thyroiditis and as long as I took my medication I would be okay.
Describe what your lowest point with your health journey was like?
In January 2013, I went to see my endo because I felt like my Hashimoto's symptoms were coming back: weight gain, inability to lose weight, hair loss, irritability, and extreme mood swings. Plus, I had a new symptom, fatigue. In the morning, I'd feel like I had not slept at all. My doctor told me that I was exercising too much and to take a couple of weeks off for my body to heal. I was exercising like a mad woman trying to keep the creeping pounds off. Basically, he said that my Hashi's was under control, because my blood was within the normal ranges. The rest of my symptoms were due to stress, over exercising, etc. I left his office deflated and let down.
What challenges influenced you to look for a solution? Basically, what was the tipping point?
My tipping point was onset of brain fog and depression. At the beginning of 2014, I started to experience depression and brain fog. I'm a small business owner and my business was starting to suffer, because the tasks I am responsible for I was not able to handle. I realized that I couldn't take my endo at his word and believe this was "as good as it got." I knew I needed to look for an alternative approach.
When you found a protocol to help you heal, what was it and what was your first indication that it was working?
The protocol that helped me heal was the Autoimmune Protocol (AIP). I knew I was on the right track when my brain fog started to disappear and my mood was more stable.
What resources have you used on your healing journey so far and how did you find them?
Angie Alt was my coach. She helped me transition from my basic diet to AIP. I found her via The Paleo Mom Consulting website. I felt she made the journey a lot easier with her SAD to AIP in SIX program. She also helped me find stress management tools that worked for me. I appreciated her encouragement during a big life change.
Many of the resources I used came from Google searches and Pinterest. Here are some of my favorites:
The following books also helped to reinforce my new lifestyle:
Did your doctors suggest any treatments that you rejected and if so, why did you choose to try other methods?
No, the doctors did not suggest other treatments. I decided to try AIP, because I believed that if I made a change I could feel better.
It can seem like our lives are consumed by a chronic illness, but there is so much beyond those struggles. What brings you true joy right now?
I try to remember to stop and take time to smell the roses; by finding joy in small things: spending time with my friends and parents; watching my cat hunt squirrels in our backyard; relaxing and watching a movie.