This post contains affiliate links. Click here to see what that means!
In order to support our blogging activities, we may receive monetary compensation or other types or remuneration for our endorsement, recommendation, testimonial, and/or link to any products or services from this blog.
That being said, we only promote authors, products, and services that we wholeheartedly stand by!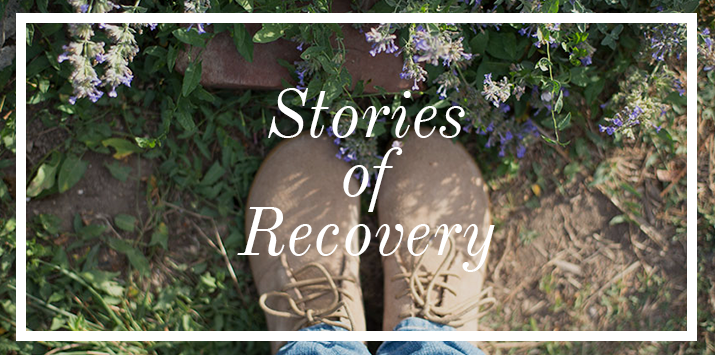 "AIP Stories of Recovery" is a success story series about regular people from the Autoimmune Protocol community who are changing their lives using the protocol. Each month a new person is featured and readers have the opportunity to discover all the different health challenges that are being overcome by folks just like themselves on the same path. At Autoimmune Paleo we hope you'll be inspired by, empathize with, and learn from these stories. If you are interested in sharing your story, please email us through the contact form.
Nick Zavoda knows the ups and downs of autoimmunity well. Even after the AIP helped him regain his health, knee surgery sent him into a flare and required him to rethink his relationship with medication, his doctors and his body. With multiple autoimmune diseases, Nick's story mirrors so many of ours — seemingly unrelated symptoms and months of doctors visits before reaching a diagnosis. But thanks to the AIP community and his diligent research, Nick is now back in the driver's seat.
What health issues are you dealing with, when did they begin, and how long did it take to get a diagnosis?
I am currently dealing with psoriatic arthritis, ankolysing spondylitis, and enthesitis. I began to have symptoms of ankolysing spondylitis when I was 16 years old, roughly 12 years ago. My family has a long running of bad backs and we attributed it to that. When I was 20 years old I started showing signs of psoriasis and a few months after that I would develop psoriatic arthritis. My diagnosis took 3-4 months from the time that I started to have psoriasis and showing signs of psoriatic arthritis.
Describe what the lowest point on your health journey was like.
My lowest point has happened a few times and each time it gets worse. When I was first diagnosed I did not know just how much it would change my life. The hardest part in my health journey has actually happened within the last year. I had knee surgery last July to remove a cyst in my popliteal. After the surgery, the recovery wasn't too bad. I had been on the AIP for the previous 4 months and had been slowly reducing my dose of Humira. At the end of August, I was still on disability insurance and rehab was going well, although I still had some swelling in my knee, which was not uncommon. By September, my doctor stated that I should be fully healed and did not know what was going on. I did — it was my arthritis and it was back with a vengeance.
Over the next few months I had to give up trying to get off medication and start going on more and trying multiple combos before I eventually switched doctors and found something that worked. I have been pain-free for the last month, which means I had almost a full year of swelling joints and living in pain with no relief in sight. So many days were very hard to get through and I actually finally had to ask my doctor for pain medications. Despite that journey, I do believe in the AIP and continued to eat accordingly,  although at times I did not want to and almost gave up.
What challenges influenced you to look for a solution? Basically, what was the tipping point?
The tipping point came when I actually started doing research and realized I did not want to be on medication if I did not have to be. I started eating primal and noticed an immediate shift. I had begun losing weight and feeling better and I had also started Crossfit and had started to gain more mobility. Although I saw great results, I was not feeling as well as I should have. As my wife and I did more research, I stumbled upon a few stories that were about the AIP. I started the elimination period in February of 2014. After a few short months I noticed a vast improvement in my health and quality of life. I started to wean off my medication slowly and never had any increase in pain or swelling. I have continued with my AIP lifestyle and have had a few successful reintros.
When you found a protocol to help you heal, what was it and what was your first indication that it was working?
Like I said, I started out eating primal, which seemed to help, until I found the AIP and have been on that ever since. Some of my first indications that it was working were noticeably less stiffness in my legs in the mornings and throughout the day. A more noticeable improvement from the outside was a vast improvement in my psoriasis that I used to use steroid creams for. The only time I have psoriasis outbreaks are when I eat something that I should not. It was getting to the point where I was weaning off my medication and still had less stiffness and no swelling in my joints. I made noticeable improvement on the AIP and noticeable weight loss — I lost nearly 50 pounds.
What resources have you used on your healing journey so far and how did you find them?
I have used many resources in my healing journey. I think one of the first bloggers I found was Danielle Walker and when I read her story it made me start to wonder if it was possible to put my disease in remission. After doing some research, I stumbled onto Mickey Trescott and started following her blog and bought her book The Autoimmune Paleo Cookbook. One blogger would lead me to another until my whole Instagram feed was filled with bloggers! These tools have all been instrumental in my healing journey and I find new bloggers with similar problems as me everyday.
Did your doctors suggest any treatments that you rejected and if so, why did you choose to try other methods?
My doctors have tried numerous times to put me on Prednisone and I have refused. I went on it once when I was first diagnosed and gained 30-40 pounds. After that experience I knew I could never go on Prednisone again. Although I originally opposed going on my current medication, I caved in because I was feeling so crummy. I am currently on Methotrexate and Enbrel and I am hoping to eventually be medication-free. I have not seen any western medicine doctor that agrees with the way I eat, so I have found it easier to just not talk about it with them and understand they are just people. They will push a belief on you, but you have to be your own advocate for your health and say "no."
It can seem like our lives are consumed by a chronic illness, but there is so much beyond those struggles. What brings you true joy right now?
Right now what brings me joy is not being in pain. I have had the worst year up until this point and my joints not being swollen has brought me endless bliss. I have enjoyed going mountain biking, practicing yoga, and I will start working out again. I also enjoy being back in the kitchen. Over this last year of being in pain, even simple tasks like cooking or cleaning have not been easy. Luckily, my amazing wife has picked up the slack for me. Now that I am living most days pain-free, I love going on walks and in general being outside. It is amazing what you can do when you're not in pain and not living by the terms of your chronic illness. Instead I know that the autoimmune disease lives with me, not the other way around.
Interested in sharing your story of recovery? Email us through the contact form.
The opinions expressed in "Stories of Recovery" are those of the authors and not necessarily representative of the Autoimmune Paleo platform, its creators, or other contributors.