This post contains affiliate links. Click here to see what that means!
In order to support our blogging activities, we may receive monetary compensation or other types or remuneration for our endorsement, recommendation, testimonial, and/or link to any products or services from this blog.
That being said, we only promote authors, products, and services that we wholeheartedly stand by!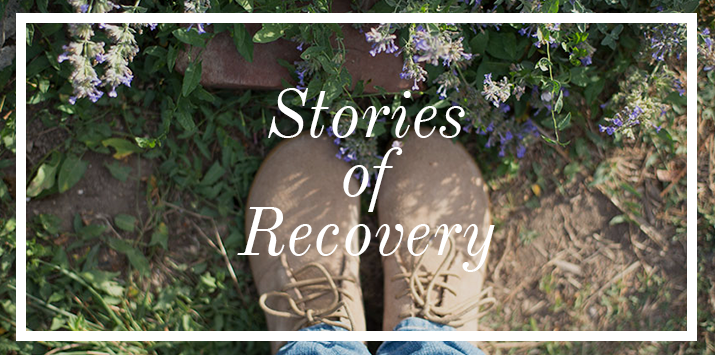 "AIP Stories of Recovery" is a success story series about regular people from the Autoimmune Protocol community who are changing their lives using the protocol. Each month a new person is featured and readers have the opportunity to discover all the different health challenges that are being overcome by folks just like themselves on the same path. At Autoimmune Paleo we hope you'll be inspired by, empathize with, and learn from these stories. If you are interested in sharing your story, please email us through the contact form.
Meet Laura! Laura's life turned upside down in 2006 when a swollen knee turned out to be rheumatoid arthritis. After years on medication, followed by all the changes of motherhood, she found her symptoms getting more and more severe, but in a pivotal moment she decided to completely change her diet. Her healing began within a week of that decision and she never looked back!
What health issues are you dealing with, when did they begin, and how long did it take to get a diagnosis?
I have rheumatoid arthritis. I was diagnosed in 2006, when after a series of mysterious joint pain and swelling, my knee got very swollen and stayed that way. It took a while to get a proper diagnosis as I live in a ski town and the doctors here wouldn't believe that I hadn't injured myself. Finally an orthopedic surgeon saw me and immediately saw that I needed a blood test. I was referred to a rheumatologist in Vancouver who told me I would never snowboard, run or bike again and to look into aqua fitness classes!!!! I wanted to die. Anyway, I was smart enough to realize that he was not the doctor for me and I changed doctors.
After a nasty time on Methotrexate (which did nothing for my symptoms) I decided to wean myself off it. I was injecting it at the time and luckily was able to keep my symptoms under control with just Plaquenel for a few years. During that time, I was very lucky. My flares were moderate and not very frequent. I completed Ironman Canada in 2008 with no problems. In 2009 I got pregnant. I stopped taking Plaquenel during my pregnancy and breastfeeding and I had almost no flares. In 2011 I got pregnant again and did not stop nursing until the spring of 2013. That was when my RA started acting up again badly. My flares got more and more severe and frequent as hormonally my body went through a huge change.
Describe what your lowest point with your health journey was like?
The summer of 2013 was my lowest. I was not taking any drugs and was watching my body slowly but surely deteriorate. By the end of the summer, my feet were so swollen I could barely walk and I had to use my forearms to pick my kids up, my hands and thumbs were in such a bad state. Not only was I in pain, but also I was not able to do the things I loved and I think that was worse.
What challenges influenced you to look for a solution?
Basically, what was the tipping point? The tipping point was going to a wedding on Vancouver Island with my husband and not being able to dance at the wedding (I could barely walk). I knew that either I went back on drugs or found something else to help.
When you found a protocol to help you heal, what was it and what was your first indication that it was working?
I found the Autoimmune Paleo website that weekend [of the wedding] and it changed my life. I had always eaten quite healthy and had given up grains in May of 2013, but this took it to a new level. I realized I had spent the summer eating tomatoes, eggs, and nuts every day. I started the AIP on September 1st and wow was it hard at first. I was hungry. I was making two meals (one for me and one for my family) and it was overwhelming. But within a week, I noticed such a drastic improvement that I stuck with it.
I got in the habit of batch cooking and of making meals that could be modified easily to feed all of us. I have been able to reintroduce quite a few foods and have found a version of AIP that works for me. I will never eat gluten again, but I can get away with small amounts of most everything else (except alcohol which causes flares almost immediately). It means I can go out for dinner once in a while and not stress about the menu and I can eat out at friend's homes without being "that person" who can't eat anything. I just keep pretty strict AIP the rest of the time and it works for me.
What resources have you used on your healing journey so far and how did you find them?
Other than the Autoimmune Paleo site (and cookbook, which I love!), I found the Phoenix Helix website to be super helpful and inspiring. I also got The Paleo Approach book. Although I am not really into the science of the whole thing, the book was so helpful.
Did your doctors suggest any treatments that you rejected and if so, why did you choose to try other methods?
Yes. Every time I see my doctor she tries to get me back on Plaquenel. I decline each time. I firmly believe in the power of food and the AIP made so much sense to me. I am now 100% committed to healing myself this way and I couldn't imagine going back on drugs. I love eating the way I do. I actually look forward to my weird breakfasts, sardines and bone broth!
It can seem like our lives are consumed by a chronic illness, but there is so much beyond those struggles. What brings you true joy right now?
Being able to snowboard with my kids. Cooking. Getting stronger at Crossfit. Teaching my children about healthy choices and seeing them eat nutritious food (they don't even ask for cereal anymore!).