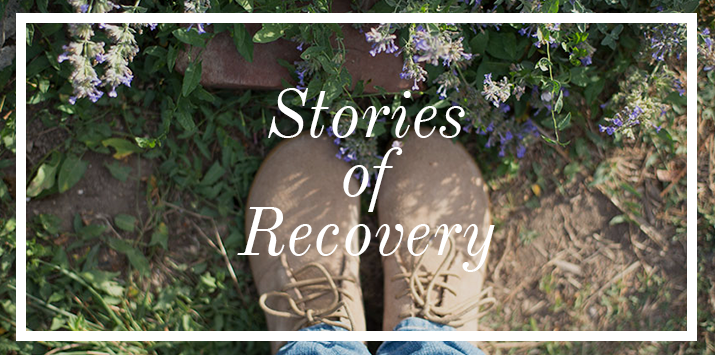 AIP Stories of Recovery is a success story series about regular people from the Autoimmune Protocol community who are changing their lives using the protocol. Each month a new person is featured and readers have the opportunity to discover all the different health challenges that are being overcome by folks just like themselves on the same path. At Autoimmune Paleo we hope you'll be inspired by, empathize with, and learn from these stories. If you are interested in sharing your story, please let us know by filling out our interest form.
Matthew is one of only 25 percent of autoimmune warriors who are men. He's had psoriasis symptoms his whole life, but it wasn't until adulthood that additional autoimmune conditions cropped up. He and his wife, Petra's, backgrounds in science and research meant they couldn't help but take a scientific approach to his recovery. But while finding the "answer" may have been their goal, their greatest lesson has been that healing is not linear. 
What health issues are you dealing with, when did they begin, and how long did it take to get a diagnosis?
I am dealing with three health issues:
Psoriasis, which I've had since birth – I was diagnosed at age 7;
Psoriatic Arthritis, which I've had since October 2002 – I was diagnosed in May 2003;
Chronic nausea, which I've had since October 2013 – no definitive diagnosis for this condition so far.
Describe what the lowest point on your health journey was like.
There have been two low points on my health journey. The first occurred in March 2009 when I developed prednisone psychosis; this event profoundly affected all aspects of my being and took eight months to resolve from the acute effects. The second occurred in January 2011 when my arthritis symptoms flared so badly that I was bedridden for 18-20 hours a day.
What challenges influenced you to look for a solution? Basically, what was the tipping point?
My wife, Petra, and I began to explore an alternative diet approach when my psoriatic arthritis symptoms began to worsen in the fall of 2008, though our approach was not very systematic at the beginning. Over time, we developed a systematic approach to running experiments on me using Petra's background in research and systems analysis and my knowledge of Continuous Quality Improvement from the aerospace industry.
We made a commitment that we weren't going to give up: we were going to keep trying things. Most of the things we tried didn't work. Some of them made me much worse. The things that did help, we kept doing. It wasn't until I experienced flaring of psoriasis, arthritis and nausea symptoms in October 2013 that I decided to commit to the Autoimmune Protocol in the long-term. Luckily, the AIP was one of the things that did work, and from that point on my entire life was devoted to the dietary and lifestyle element of the AIP. The AIP coupled with systematic personalized experimentation developed into the system that I still follow today.
When you found a protocol to help you heal, what was it and what was your first indication that it was working?
The protocol was a strict elimination-style diet that uses the Autoimmune Protocol as a basis with modifications to remove FODMAPs. It took about seven months before I noticed significant improvements, including reduced psoriasis, reduced arthritis pain and reduced brain fog.
What resources have you used on your healing journey so far and how did you find them?
Petra has documented our experiments, methods and results on her blog. The blog has been a resource for my healing process in that it has enabled us to keep a record of my healing process and build relationships with other people around the world who are struggling with similar health issues. Dr. John Cline, my functional medicine doctor, has been another resource, though we have exhausted his knowledge and he has had to consult with experts to come up with fresh ideas for treatment.
Did your doctors suggest any treatments that you rejected and if so, why did you choose to try other methods?
My rheumatologist suggested trying biologics as a treatment option for arthritis, but given the problems I have had with side-effects of other medications, I was not prepared to go further down the pharmaceutical road if I could help it. The AIP enabled me to get off Methotrexate, which I had taken for a decade, and significantly reduce my use of painkillers. When I started the AIP I was taking 6 to 8 hydromorphone painkillers a day and now I take a couple of Tylenol Arthritis a week.
It can seem like our lives are consumed by a chronic illness, but there is so much beyond those struggles. What brings you true joy right now?
For several years now, I have been contemplating joy and what always comes back to me after all the starts and stops, the worsening and improvements in symptoms and everything that life throws at me, is that the key to happiness is in the definition. How I define happiness greatly influences my ability to attain it, and if I were to define happiness as 'good health' then I would spend a great deal of time being unhappy, so I focus on attainable things that bring me joy: time spent with Petra and my son, being in nature, good books and music, and photography.
You can learn more about Matthew's healing journey on his wife, Petra's, blog. 
Would you like to share your Story of Recovery? Let us know by filling out our interest form.