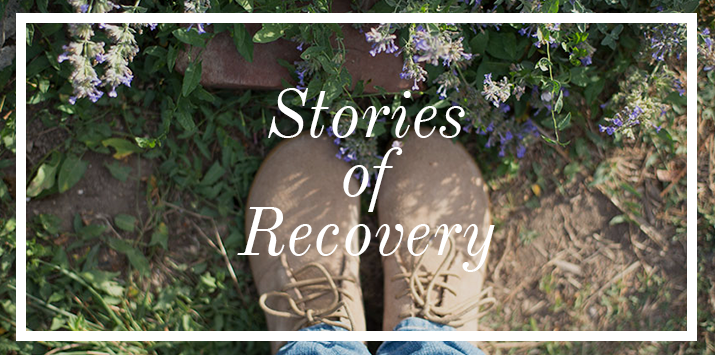 AIP Stories of Recovery is a success story series about regular people from the Autoimmune Protocol community who are changing their lives using the protocol. Each month a new person is featured and readers have the opportunity to discover all the different health challenges that are being overcome by folks just like themselves on the same path. At Autoimmune Paleo we hope you'll be inspired by, empathize with, and learn from these stories. If you are interested in sharing your story, please let us know by filling out our interest form.
It took Shona three years to receive the correct diagnosis for what felt like a never-ending flu. It turned out to be neurological Lyme disease with a parasitic co-infection, which she had picked up from a tick bite years before. Shona immediately went to work searching for treatments and after months of research, she found AIP. Within days, her persistent lung congestion cleared and she knew she was finally on the right track. 
What health issues are you dealing with, when did they begin, and how long did it take to get a diagnosis?
I have neurological Lyme disease, and at least one co-infection, a parasite called Babesia. I got Lyme from a tick bite in the summer of 2014 in California by the Russian River, where my family has a gypsy camp. It took until the summer of 2017 to be diagnosed.
Describe what the lowest point on your health journey was like.
I remember a time walking by the Russian River in the summer of 2015. The river is so beautiful, and I love taking long walks along the bank. At this point I could only walk a little ways due to my extreme fatigue. I had so many strange symptoms, and I had no idea what was going on. All my medical tests had come back normal, and my acupuncturist couldn't come up with anything more helpful than, "It's not fair". I just didn't know where to turn. I had taken the summer off work to recover, but I wasn't getting better. I just felt lost, alone, and terrified. I was scared I would never be able to work, that I wouldn't be able to care for my two young kids, and honestly, that I might die. The fear was so intense that I remember naming it "Panic Monkey", because it was like a monkey screaming and screaming in my face. Giving it a name helped just a bit.
What challenges influenced you to look for a solution? Basically, what was the tipping point?
At first Lyme felt like a series of worsening colds and minor flus. I assumed I was tired from raising two small kids and running my own Pilates studio full time. I drank more coffee, and kept going. But after about a year, my symptoms were undeniably worsening. I was never really well from that flu. My GI was a mess. I still couldn't imagine it was anything serious, but obviously it wasn't getting better on its own. So I started with conventional medicine. That drew a big zero. I turned to acupuncture. That was relaxing, but not much more. There never was one tipping point, just a slow descent into worsening health, and an increasingly desperate search for information.
When you found a protocol to help you heal, what was it and what was your first indication that it was working?
For the first two years of searching for help, I found answers by myself online. I listened to podcasts by people who had been seriously ill and healed. I read books on nutrition, inflammation and the microbiome. At the end of the summer of 2015, I radically changed my diet to AIP. Literally within 2 days my lung congestion, that had been lingering for months, was gone — and my energy improved a bit. This was my first real success. The next thing I did was to write and record meditations for myself on my iPhone. The meditations drew on my background in yoga, anatomy and physiology — I could feel that my liver needed support, that my lymph wasn't draining properly. I wrote meditations to help myself visualize health and vibrancy in those systems. I was shocked by how much this helped me. I could put on a meditation at 3am and fall back to sleep, instead of being kept up all night by Panic Monkey. Diet and meditation were the first two game changers on my healing journey.
What resources have you used on your healing journey so far and how did you find them?
Finally, in the summer of 2017, I found a Lyme literate naturopath who accurately diagnosed me with neurological Lyme disease. From there forward, I have had wonderful healing resources available to me, both through this doctor, and through research that I now can direct at the correct, specific disorder! I've used numerous protocols, and they have all helped. I use Stephen Buhner's herbal protocols, as well as Byron White's. I use antibiotic IV therapy through my doctor, as well as IV glutathione, ozone, and homeopathics. I have made detox my lifestyle, choosing foods that eliminate toxins and parasites, going regularly to an infrared sauna, and taking epsom salt baths at home. I also changed my lifestyle, scaling back to work 2/3 time so that I have enough rest, and can be a good mama.
Did your doctors suggest any treatments that you rejected and if so, why did you choose to try other methods?
I've been willing to try pretty much anything, but if treatments are particularly invasive or expensive I prefer to try everything else first. For example, I have high levels of some heavy metals in my blood. There are chemical chelating agents you can use to pull heavy metals out of your body that my doctor has offered, but they are expensive and intense. For now I'm using cilantro tincture, detoxifying foods and clay binders instead, which feel really gentle on my system, and don't cost an arm and a leg. I'll retest my metals in a bit, and if the herbs and foods aren't working, I'll try the chelating treatments. My instincts are to start slow, natural and gentle, and ramp it up only when necessary.
It can seem like our lives are consumed by a chronic illness, but there is so much beyond those struggles. What brings you true joy right now?
In December, 2018, I finally recorded my healing meditations with a friend who is a wonderful musician and producer, Alex Theory. We named the album The Cells' Breath. I started a website, www.redkitemeditations.com, to share the meditations, and to blog about natural tools that help me heal. This project has connected me to a wide community of people determined to heal themselves, and has brought so much joy and meaning to my life. It gives my Lyme experience a positive spin — making Lyme a reason to self educate, commit to healing, and commit to giving back to the community of others on similar paths. Though I still feel scared sometimes, I also feel truly blessed. If Panic Monkey pays a visit now, I just snuggle her — a little, imaginary, fuzzy pet freak who just needs a reassuring hug.
If you'd like to learn more about Shona's story, check out her website, or follow her on Instagram and Facebook.
Would you like to share your Story of Recovery? Let us know by filling out our interest form.