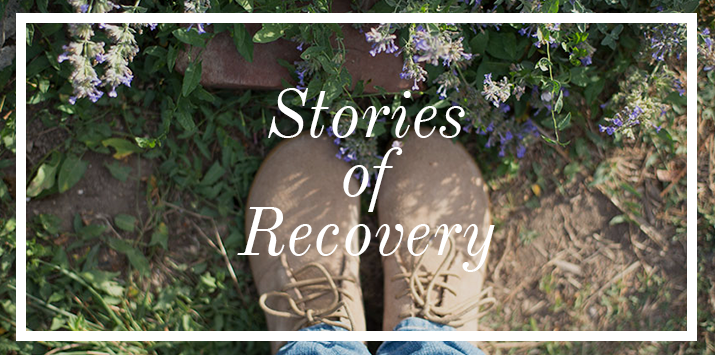 AIP Stories of Recovery is a success story series about regular people from the Autoimmune Protocol community who are changing their lives using the protocol. Each month a new person is featured and readers have the opportunity to discover all the different health challenges that are being overcome by folks just like themselves on the same path. At Autoimmune Paleo we hope you'll be inspired by, empathize with, and learn from these stories. If you are interested in sharing your story, please let us know by filling out our interest form.
Sierra's autoimmune journey began unexpectedly — with an ankle sprain. While the injury itself took just a few weeks to heal, the pain persisted and spread to the rest of her body. Eventually it became disabling and spiraled into brain fog, depression and anxiety. A year later, she received a diagnosis of complex regional pain syndrome (CRPS), and was fortunate to find an integrative medicine group program that introduced her to new approaches to healing. 
What health issues are you dealing with, when did they begin, and how long did it take to get a diagnosis?
I have complex regional pain syndrome (CRPS). CRPS is a chronic pain condition that affects the central and peripheral nervous system. It's characterized by pain that's disproportionate to an injury and persists long after the expected recovery time.
In 2015, I was 21 years old and rushing to class at university when I sprained my ankle. It was a nasty sprain, but was expected to recover quickly. The physical sprain healed, however the pain in my foot increased and spread to the rest of my body. For the next year I dealt with body-wide neurological pain, brain fog, depression, anxiety, fatigue, IBS, and motor changes.
It was a full year after the injury before I received my complex regional pain syndrome diagnosis. In retrospect my symptoms had been brewing for a long time. I'd been in recovery from anorexia for the past five years and the mental and physical stress of having an eating disorder had taken a serious toll on my body. The ankle sprain was the last straw that tipped my immune system and nervous system into overdrive.
Describe what the lowest point on your health journey was like.
I was completing my final year of university and in a constant state of physical pain without answers or a diagnosis. I'd always been very active and was no longer able to do the activities I loved (hiking, running, traveling, socializing). I was losing motor control in my whole leg and struggled to connect my brain to my body. I also developed Central Sensitivity Syndrome; my nervous system was so inflamed that I was sensitive to sound, light, smells, and temperature. My brain processed a lot of daily stimuli as pain. Activities like riding my bike, wearing tight clothes, looking at screens, and being in large groups were painful and exhausting.
While my friends were starting new jobs, going on trips, and graduating university, managing my health was a full time job. As a young person with a chronic illness, I felt tremendously isolated and hopeless about my future.
What challenges influenced you to look for a solution? Basically, what was the tipping point?
A year after the initial ankle sprain, I'd finally seen a pain specialist and received my diagnosis. I was an outpatient at a chronic pain clinic where I did physiotherapy weekly. However, the improvements I saw were minimal and didn't address my other symptoms (gut, hormone, mental health).
I have such a vivid memory of telling the physiotherapist that I was unsatisfied with my progress. She told me that while some of my symptoms may improve, I would likely live with CRPS pain forever. "You have chronic pain, so it's more of a matter of finding ways to live with it than to actually heal it."
This sparked something inside of me. I so strongly believed that a life beyond this chronic illness was possible. I was determined to find doctors who would give me hope and alternative solutions. I pushed to see another specialist and was finally referred to an integrative group medical visit that focused on chronic pain and mood disorders.
When you found a protocol to help you heal, what was it and what was your first indication that it was working?
This group was the turning point. A Psychiatrist trained in Functional Medicine and a Naturopath led the group – it was the first time I had resources to address the root cause of my illness (nervous system inflammation). I actually felt hopeful that recovery was possible!
We met weekly and learned about the factors that affect autoimmunity, mood disorders, and chronic pain. Healing is such a social process and being in a group made me feel connected and less alone. I started out with an elimination diet, as well as a supplement protocol, and immediately noticed improvements in my pain. I could go on small hikes and had more energy. My brain was clearer and my mood improved.
Cutting out inflammatory foods helped, however it wasn't until I focused on nutrient density that I saw significant changes. I'd been a vegetarian for over 10 years and my body was so depleted. As soon as I started to eat animal protein, the chronic anxiety that I'd experienced my entire life decreased. The gut-brain connection is so strong; when I changed the foods that I ate and reduced the inflammation in my gut, my brain health improved. Following a diet like AIP also helped me shift some of my longstanding anxieties around food. My relationship with food went from being fearful and restrictive, to seeing food as healing medicine.
What resources have you used on your healing journey so far and how did you find them?
I've used so many different therapies and resources. The Autoimmune Protocol was a great starting point for healing my gut and reducing inflammation. I was guided by Sarah Ballantine's The Paleo Approach, as well as many online resources. Following AIP bloggers also gave me inspiration and made me feel like I wasn't alone in my health journey.
I was privileged enough to be able to put together a team of healthcare professionals. I continued to see the naturopath after the group finished and we worked on my gut health, addressing SIBO and other bacterial imbalances in my gut. Osteopathy, acupuncture, and movement therapy (Pilates and physio) were also a big part of my healing.
No matter how much bone broth I drank though, working through the emotional side of chronic pain was KEY to healing. Counseling and trauma work was a huge part of my recovery. Specifically, EMDR (Eye Movement Desensitization and Reprocessing) therapy was a powerful way to process trauma and regulate my immune system. Overall, managing stress and integrating positive social connections into my life is one of my go-to ways to support my health.
Did your doctors suggest any treatments that you rejected and if so, why did you choose to try other methods?
When I initially saw a pain specialist, I was prescribed anti-depressants to relieve the pain. I had a gut feeling that this wouldn't address the root cause, and personally chose not to take them. That said, I strongly support reducing the stigma around prescription medication and acknowledge that pharmaceuticals can be the right decision for people during their healing.
It can seem like our lives are consumed by a chronic illness, but there is so much beyond those struggles. What brings you true joy right now?
It's taken over three years to get the point where I am now – I can confidently say that my CRPS is in remission. I'm still dealing with my gut health and hormone imbalances, but overall my CRPS symptoms are gone.
Living pain-free is SUCH a gift! My health challenges have made it clear what's important to me. I'm less focused on the things I accomplish and more driven by meaningful relationships and experiences. Spending time with friends and family, hosting dinner parties, and planning overnight hikes are what light me up!
I'm starting to volunteer for Pain BC, coaching others with chronic pain, and I did my Pilates teacher training last year. Empowering others to take ownership of their health and advocate for themselves is one of my passions. There isn't a lot of positive information about CRPS, and by sharing my story I hope to change that. I truly believe (know) that it's possible to live a fulfilling and meaningful life with this illness. If you're recovering from chronic pain or complex regional pain syndrome, there is so much hope and you are not alone!
If you want to learn more about Sierra's heath journey, you can follow her on Instagram. 
Would you like to share your Story of Recovery? Let us know by filling out our interest form.