This post contains affiliate links. Click here to see what that means!
In order to support our blogging activities, we may receive monetary compensation or other types or remuneration for our endorsement, recommendation, testimonial, and/or link to any products or services from this blog.
That being said, we only promote authors, products, and services that we wholeheartedly stand by!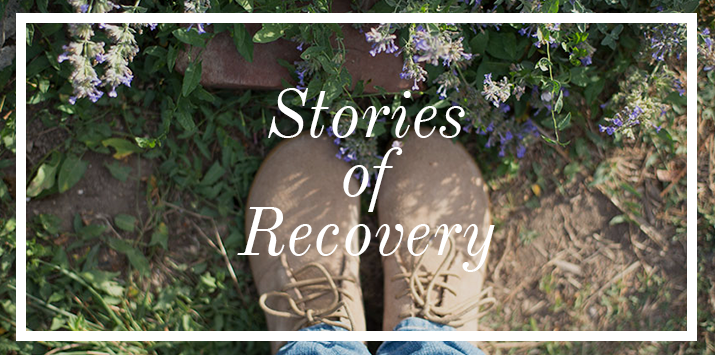 AIP Stories of Recovery is a success story series about regular people from the Autoimmune Protocol community who are changing their lives using the protocol. Each month a new person is featured and readers have the opportunity to discover all the different health challenges that are being overcome by folks just like themselves on the same path. At Autoimmune Paleo we hope you'll be inspired by, empathize with, and learn from these stories. If you are interested in sharing your story, please let us know by filling out our interest form.
For Megan, eating healthy and exercising regularly were never an issue. It wasn't until her energy took a nosedive that she realized her attachment to "health" may not have been healthy. A Hashimoto's diagnosis started a domino effect, and she continued to rack up autoimmune-related illnesses for a period of years. It wasn't until Megan sought out ways to re-think her relationship to food and examine past traumas in her life that her body was finally ready to re-balance.
What health issues are you dealing with, when did they begin, and how long did it take to get a diagnosis?
My primary diagnosis is Hashimoto's thyroiditis, but, as always, it's more complicated, and it has been a long journey! I started experiencing intense fatigue and gastroparesis around six years ago, and no doctor was able to figure out the problem, aside from vitamin deficiencies. These issues continued to worsen over time.
I've always had a "healthy diet", with even orthorexic and restrictive tendencies. In combination with a heavy exercise regime, this likely worsened my illness in many ways, particularly from an adrenal and reproductive hormone perspective. I think this covered up my diagnosis for awhile, and it took until fall 2016 to hear "Hashimoto's," which was only discovered by chance when I requested an antibody test.
This was only the beginning, as we uncovered adrenal fatigue, estrogen dominance, leaky gut, all the autoimmune "regulars."
Describe what the lowest point on your health journey was like.
There have been a few low points over the years, but one that stands out was in summer 2014. I was traveling with my then-boyfriend, now-husband, in Germany. I was eating a vegetarian diet and exercising intensely, while experiencing gastroparesis (which, for me, entailed intermittent vomiting), and I was often too tired to climb stairs (there are a lot of those in old German cities). I experienced rapid weight loss and reached a point where I was so sick that we had to abandon our travels so I could see a doctor, and I had to take a week of rest before we could continue. I've experienced similar "lows" since, but this was probably the point at which I was the most concerned about my health and future.
What challenges influenced you to look for a solution? Basically, what was the tipping point?
After years of illness, I became so frustrated and disheartened. I've always felt that nutrition is at the heart of most diseases, so I had played around with my diet for a long time. I had been a vegetarian on-and-off for years, but continued to experience issues. When I found the Autoimmune Protocol, the science behind it made sense and I was ready to try anything! At that point, I had no managing physician that I trusted, and felt I had to take matters into my own hands.
When you found a protocol to help you heal, what was it and what was your first indication that it was working?
The first protocol that I found to be really helpful was AIP Paleo, which I started in January 2015. After spending years working with doctors who could not help me, I really felt that I regained some control over the situation. Having had a lot of experience with nutrition, it wasn't difficult for me to implement. I had been gluten- and dairy-free for years.
I felt the gastroparesis slowly resolve. I lost weight, which felt good at the time, but was actually not healthy for me in restrospect. This was, of course, because I wasn't careful with the protocol, not because of the protocol itself. I felt some of my energy return and was no longer dependent on caffeine.
My restrictive tendencies and exercise regime continued, however, which held up the progress of my healing for a few more years, particularly where my adrenals were concerned.
What resources have you used on your healing journey so far and how did you find them?
Autoimmune Wellness, Izabella Wentz, Amy Myers, Sarah Ballantyne. I found all of them through online research. I've particularly enjoyed listening to podcasts :).
Yoga has also been an instrumental part of my healing. I've practiced yoga for years, but have never fully embraced it until a few years ago. It has helped me immensely in slowing down, finding patience with myself, and reducing anxiety. And realizing that "fitness" isn't equivalent to "pain" and does not have to be overly intense.
Over time, I have come to realize that my particular condition is not only the result of genetic tendencies and a stressful approach to health and fitness, but also the result of trauma and PTSD. I've worked closely with therapists for the last two years to explore this aspect, and feel that it is a crucial piece to my healing puzzle. For anyone suffering with an autoimmune disease, I think talking with a therapist or coach of some sort can really help, particularly with the "grieving-for-our-past-lives" component.
Did your doctors suggest any treatments that you rejected and if so, why did you choose to try other methods?
I've had endocrinologists tell me that diet has nothing to do with autoimmunity, and that I should eat gluten, as I don't have celiac disease. I've had doctors ignore saliva testing and suggest that I have no adrenal problem, so I should continue intense exercise. I've had doctors suggest that I take anti-depressants for the mood fluctuations associated with Hashimoto's. I've rejected these suggestions, along with many other western medicine approaches, because I favor holistic approaches to autoimmune diseases. I do believe these diseases often result from traumatic or intense life experiences (in combination with genetic predispositions) and that it is the responsibility of healers to deal with root causes, rather than just manage symptoms.
It can seem like our lives are consumed by a chronic illness, but there is so much beyond those struggles. What brings you true joy right now?
This is a tough one! I'm a yoga teacher, training in holistic nutrition, with plans for further trainings in yoga and Ayurveda. It's great, but actually sometimes makes it difficult to think about things BESIDES health and wellness.
I find joy right now in my yoga practice, in deepening my relationship with my husband in a new city (Munich), hiking, and in figuring out how to embrace balance without guilt (which DOES include days on the couch).
Follow along on Megan's healing journey on her Instagram profile.
Would you like to share your Story of Recovery? Let us know by filling out our interest form.