This post contains affiliate links. Click here to see what that means!
In order to support our blogging activities, we may receive monetary compensation or other types or remuneration for our endorsement, recommendation, testimonial, and/or link to any products or services from this blog.
That being said, we only promote authors, products, and services that we wholeheartedly stand by!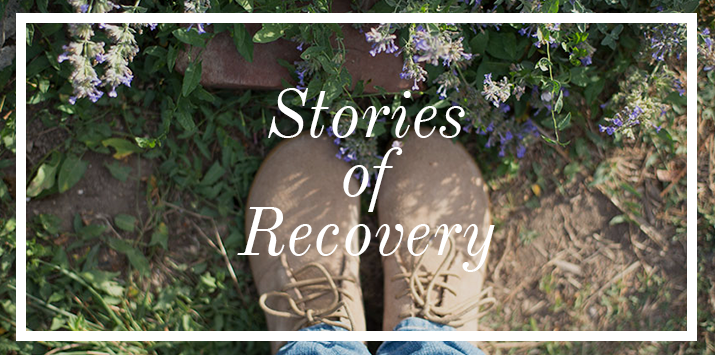 AIP Stories of Recovery is a success story series about regular people from the Autoimmune Protocol community who are changing their lives using the protocol. Each month a new person is featured and readers have the opportunity to discover all the different health challenges that are being overcome by folks just like themselves on the same path. At Autoimmune Paleo we hope you'll be inspired by, empathize with, and learn from these stories. If you are interested in sharing your story, please let us know by filling out our interest form.
Sugar and junk food were such a big part of Emily's diet, her kids nicknamed her "Sweet Mama." Nevertheless, she remained an active and productive wife and mother, until May 2016 when Emily's health crashed seemingly overnight. The proceeding years brought a Celiac diagnosis and a gluten-free lifestyle, but it wasn't until Emily attempted a Whole 30 and her symptoms increased that the words "autoimmune disease" entered her life. 
What health issues are you dealing with, when did they begin, and how long did it take to get a diagnosis?
I started noticing changes in my health about seven years ago after the birth of our fourth child. The first unusual symptom I noticed was chronic vertigo, which would sometimes bring on dizziness for a month at a time. I had less energy, I needed more sleep than in the past, and I had developed a strange skin condition that would get worse under stress. I attributed all of these issues to hitting middle age and juggling the stress of being a mom to four kids, a wife and working part-time.
After a few more years, my digestive system became very sensitive. For the first time in my life, I had to think about what I was eating.
Up until that point, I never worried about what I ate. I often joked that I was on a "high sugar" diet, as I downed a bag of M&Ms and a Coke. My kids had given me the nickname, "Sweet Mama" because I loved to spoil them with homemade chocolate chip cookies, ice cream and cake.
However, I also tried to balance out the treats with home-cooked meals. I exercised regularly by either walking or biking, and I've always been a very goal-oriented, productive person.
But in May of 2016, almost overnight, I crashed.
I had diarrhea 24 hours a day. I was exhausted and lethargic. I went from exercising regularly to barely having the energy to walk around the block. I have always been highly focused, but my brain was foggy. I couldn't concentrate, and I couldn't remember things. I had pain and swelling in my joints, and I found out I was very anemic.
Thankfully, I found a wonderful gastroenterologist and within a month, he diagnosed me with Celiac Disease, as well as collagenous colitis. My doctor said my blood test results were "off the chart" for Celiac, and my endoscopy revealed that the villi in my small intestine were completely flattened.
Describe what the lowest point on your health journey was like.
When my doctor called to give me the results of my blood test, he informed me that Celiac Disease wasn't as bad as some of the other possible conditions I had been tested for. I would simply need to remove gluten from my diet, and I should start feeling better.
I immediately made the major life change of removing gluten from my diet. I felt better, but after only a few weeks, I had my first "flare." I soon realized that avoiding cross contamination was going to be a big job, living in a house with five other people who still ate bread, pasta, cereal, crackers and cookies.
Removing so many foods that I loved from my diet was not only a huge physical change, it was also an emotional and psychological change. I felt sorry for myself, so I went on the "gluten free junk food diet." If I couldn't have bread, pasta and donuts, I would make up for it with chocolate, ice cream and slushies.
About six months later, I was still dealing with recurring symptoms. My digestive system was constantly a mess. I was very anemic, and I was struggling with joint pain, skin issues, brain fog and exhaustion. In addition, despite giving up gluten, I was gaining weight from overcompensating for my loss with other forms of sugar.
What challenges influenced you to look for a solution? Basically, what was the tipping point?
After about six months, I had had enough. I was tired of feeling tired. I wanted to get my digestive system to a place that it was at a baseline I could consider "normal." I didn't want my husband to have a "sick wife" or my kids to have a mom who was too tired to do anything with them. I was starting to give up hope that I would ever be able to experience what life was like before Celiac Disease.
I decided to do the Whole 30 diet in January, but I really only did it to lose weight. I had not even considered at that point that it was possible foods other than those containing gluten might be part of my ongoing symptoms. By the end of the 30 days, my digestive system was actually worse than ever. This is what caused me to try to figure out what could be going on.
Instead of feeling amazing as I had hoped at the end of Whole 30, I felt horrible. I knew I must be missing a piece of this puzzle. At this point, no one had even used the word "autoimmune" to describe my condition.
I finally started doing my own research, and found out that I was part of a very large community of people with an autoimmune disease. I began reading about the Autoimmune Protocol diet, and realized that many of the foods I had been consuming a lot of on Whole 30 can cause problems for people with autoimmune disease. While I had cut out grains, dairy, soy and legumes on Whole 30, I had shifted to a diet full of eggs, nuts, seeds and nightshades. Determined to figure out why I was still so sick, I knew I had to give AIP a try.
When you found a protocol to help you heal, what was it and what was your first indication that it was working?
I was on Day 45 of Whole 30 when I heard about AIP. I should have been reintroducing foods into my diet, and to be honest, I was dying for some chips and salsa. The thought of eliminating any additional foods was quite overwhelming.
However, I was desperate for help. I read two pieces of advice that helped me move forward.
The first piece of advice was this: "Don't think about what you CAN'T eat, think about what you CAN eat."
And the second: "Can you do AIP for just one meal? If you can do it for one meal, can you do it for the next meal? Can you do it for one day? If you can do it for one day, can you do it another day?"
When I began, I literally took it just one meal at a time. Even though I was strictly sticking to AIP, it still took me several more months to get to a place that I started feeling better. I began doing AIP in February 2017, and it wasn't until about April that my digestive system started getting more normal. I began regaining my energy, and my foggy brain started to clear.
In May, my gastroenterologist did a follow-up endoscopy, and he was able to see that the changes I had made in my life really were working! The villi in my small intestine, which had been completely flattened before, were now starting to return to normal. My blood tests also showed that my iron levels were increasing, which was a sign that my body was doing a better job of absorbing nutrients from my food.
We are often told, "You are what you eat." In my case, I could actually see that this was true! My test results showed that my body was starting to heal because of the foods I was eating.
What resources have you used on your healing journey so far and how did you find them?
I initially found out about the Autoimmune Protocol by listening to Robb Wolf's podcast. He mentioned the diet, which sent me searching for more information. These days, I read lots of blogs and listen to several podcasts that focus on healthy living, autoimmune disease and the Paleo lifestyle.
Did your doctors suggest any treatments that you rejected and if so, why did you choose to try other methods?
Despite the healing I have experienced this year, I also have several symptoms that have either grown worse or have not been resolved. I have persistent acid reflux, and I also developed an ulcer in my stomach this year.
My gastroenterologist prescribed Omeprazole to reduce my acid reflux. After taking it for several months, I started seeing a functional medicine doctor. She suggested I stop taking Omeprazole due to the risk of side effects. Instead, I am taking Low Dose Naltrexone, which helps moderate my immune system. I still struggle with acid reflux, but my symptoms aren't as severe.
My functional medicine doctor also is testing me for Hashimoto's Disease, and has recently prescribed thyroid medicine. I know that my intestinal system is healing, but my body is still not doing a great job of absorbing nutrients from my food. Although I've come a long way on my journey with Celiac Disease, I feel like I'm only at the beginning of finding all of the answers to some of my ongoing health issues.
It can seem like our lives are consumed by a chronic illness, but there is so much beyond those struggles. What brings you true joy right now?
Despite living with autoimmune disease, I believe I am truly blessed with an amazing life. I love spending time with my husband and our four kids, who are 17, 15, 13 and 8. I love being part of all of my kids' activities and hosting gatherings for their friends at our home.
I work as the communications director for a church. I am blessed to be able to use my passion for writing, photography, social media and other forms of communication in way that makes a difference in people's lives. I'm thankful to be part of an amazing church community, and I find peace by trusting God for His timing on my journey.
When I'm not spending time with my family or working, I also love spending time outdoors, traveling and enjoying God's amazing creation! I have an insatiable desire to be creative. I love photography, painting rocks, organizing, creating DIY projects for my home and writing on my blog at everydaymomlife.com.
Keep up with Emily on her blog, Everyday Mom Life, or on Facebook, Pinterest and Instagram. 
Would you like to share your Story of Recovery? Let us know by filling out our interest form.