This post contains affiliate links. Click here to see what that means!
In order to provide the free resources here on the Autoimmune Wellness website and social media channels, we may accept a commission or other support for our endorsement, recommendation, or link to a product or service in this post.
That being said, we only promote authors, products, and services that we use ourselves and wholeheartedly stand by. To learn more about how we earn money here on Autoimmune Wellness, head on over to our Promotional Policy.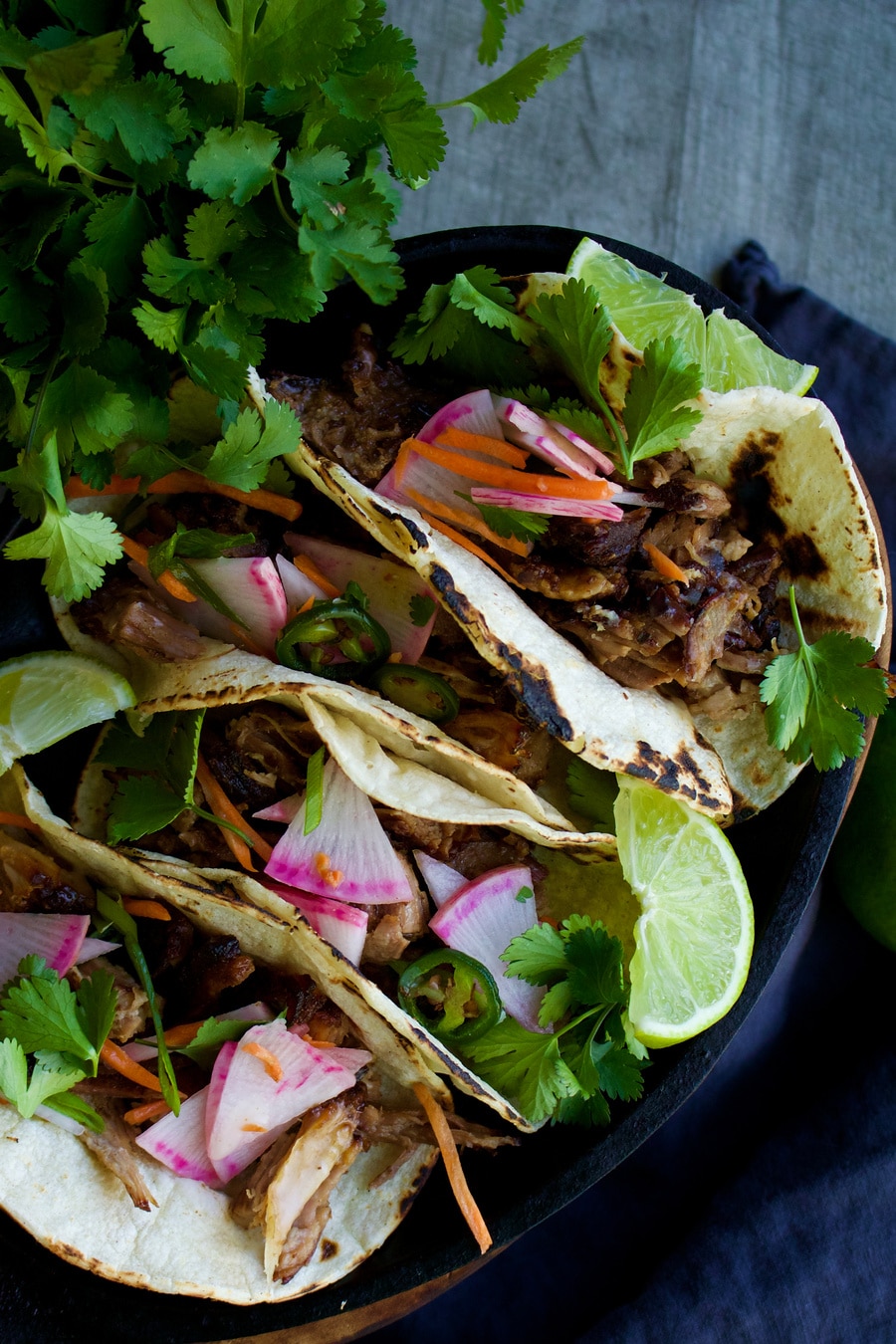 Who doesn't love a taco? And with sweet and salty braised short ribs reminiscent of bulgogi, how could you not? I love beef short ribs not only because of their affordability but the collagen content can't be beat. They are perfect for braising and will give you a nice unctuous bite of tender and juicy meat.
If you've ever gone to the grocery store or farmers market and purchased pears you'll understand, inevitably by the time you go to unpack your goodies at least one of those pears has gotten so bruised and banged up you're tempted to throw it right into the compost…don't, pop it in the freezer and save it for sweetening your favorite dishes. Many traditional bulgogi recipes are sweetened with shredded Asian pear, but I've found a bruised bosc or bartlett to be just as good, and who doesn't love cutting back on food waste?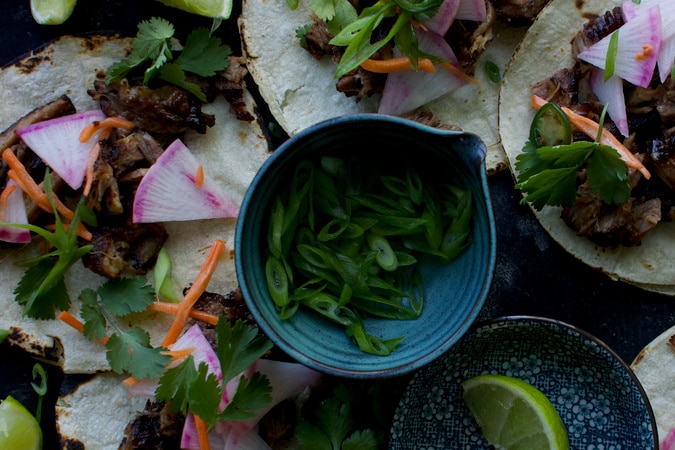 The acidic and tangy quick pickled vegetable slaw is the perfect counter to cut through the fatty richness that is short ribs but goes so nicely on so many other things, or even straight out of the jar. Once cooled these quick pickles will stay good in the refrigerator for several weeks, if they last that long!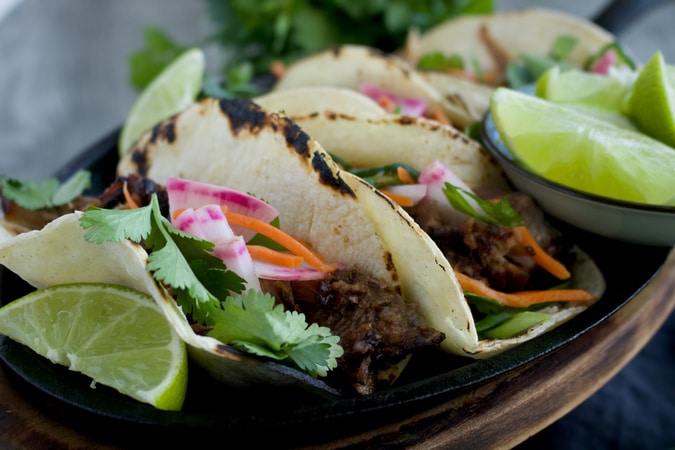 Korean Style Short Rib Tacos
Ingredients
For the short ribs:
For the quick pickles:
¼ cup radish or daikon, thinly sliced
¼ cup carrots, shredded
¼ cup cucumber, julienned
¼ cup apple cider vinegar
½ teaspoon salt
¼ cup water
2 tablespoons honey
Tortillas, cilantro and thinly sliced green onions for garnish
Instructions
Place the short ribs in an oven safe dish, combine all of the marinade ingredients and pour over the top ensuring that each piece of meat gets some of the marinade.
Cover with a lid or a layer of foil and place in a 275 degrees F oven for one hour.
Remove the covering, carefully turn the pieces of meat over and return to the oven for another 30-45 minutes.
While the ribs are cooking prepare the quick pickled vegetables. Combine the vinegar, salt, water and honey in a small saucepan to create the brine. Bring to a simmer.
Place vegetables in a mason jar or heatproof dish, pour the hot brine over the vegetables and toss to coat. Set aside.
Remove short ribs from the oven, they should be tender and falling from the bone. Return to the oven in 15 minute increments if they are not soft enough to fall from the bone.
Loosely tent with foil and let stand for 15 minutes to cool slightly. Separate meat from bone, shred or chop into small pieces.
Serve atop lightly toasted tortillas, garnish with pickled vegetables, cilantro and green onion if desired.