This post contains affiliate links. Click here to see what that means!
In order to support our blogging activities, we may receive monetary compensation or other types or remuneration for our endorsement, recommendation, testimonial, and/or link to any products or services from this blog.
That being said, we only promote authors, products, and services that we wholeheartedly stand by!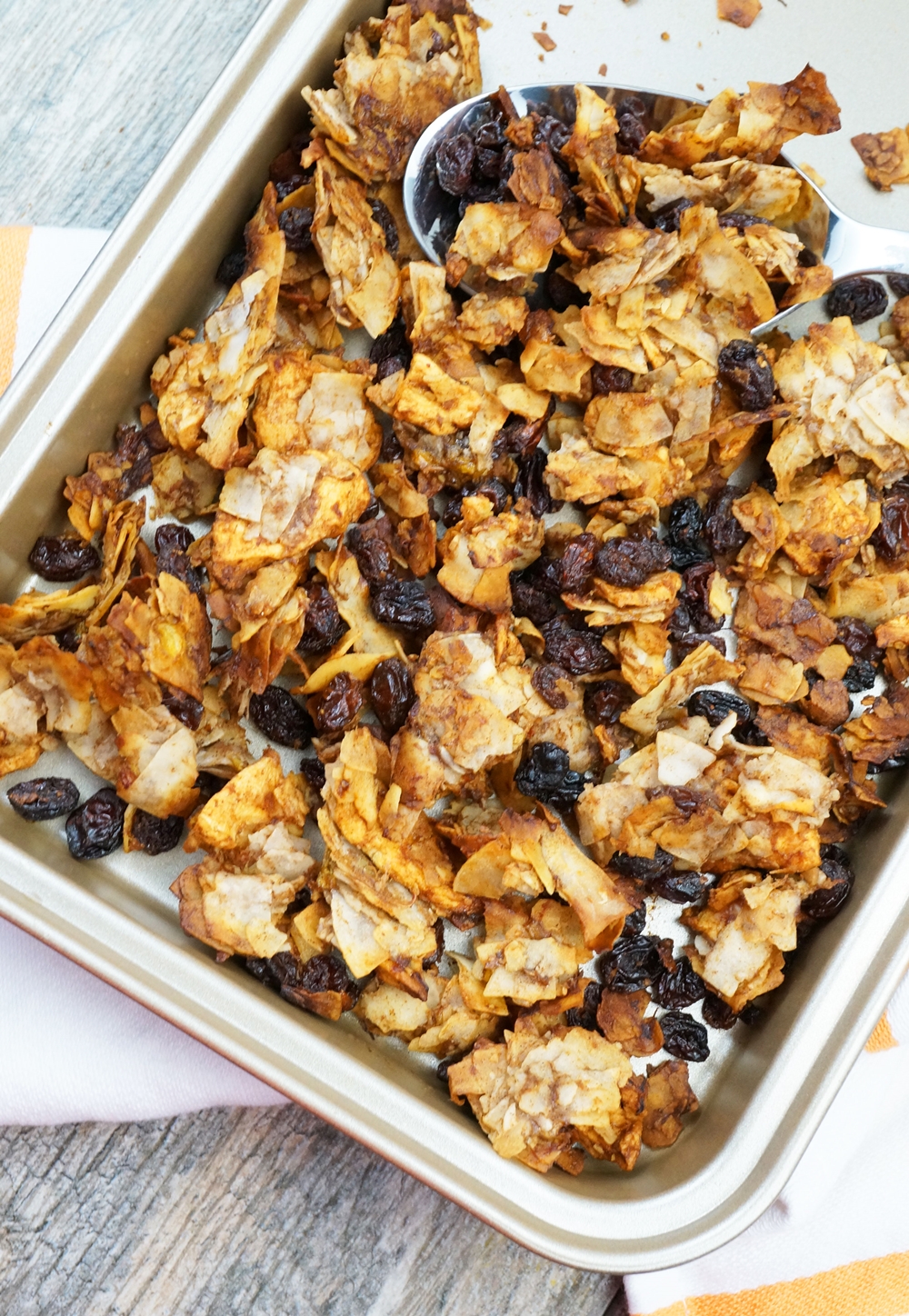 Fall can bring nostalgia to even those who live in season-less environments. I grew up in a small beach town in Central Florida, and I can count on one hand the number of times it dipped below 80 degrees on Christmas Day. And Halloween? Even warmer!
Yes, wearing a homemade felt frog costume was just as suffocating as it sounds. But those few weeks sprinkled throughout fall and winter when we could bust our windows open without busting out into a full-body sweat used to make my heart flutter.
Now that I get to experience a true fall year after year, I get even more excited to prolong the season! For me, that means long walks in parks where I dive into piles of leaves like a child, too many cups of hot tea to count, and gosh darn it something pumpkin spiced!
Really, if done right, the pumpkin-spiced craze can be incredibly nourishing. Traditional fall spices like cinnamon, ginger, and mace or nutmeg each have health benefits that garner my respect, so what better way to get those benefits than combining them in a delicious oven-baked granola that will satisfy that nostalgia without derailing your Autoimmune Protocol lifestyle. I will delay your snacking no further. Enjoy this comforting treat in moderation, and remember to stock up on all those amazing fall vegetables, too!

Pumpkin Spice Granola
Ingredients
2 cups unsweetened coconut flakes*
⅔ cup raisins
⅔ cup chopped apple rings
2 medium bananas with brown spots
2 tbsp melted coconut oil
1 ½ tsp cinnamon
1 tsp ground ginger
½ tsp ground mace
¼ tsp sea salt
Instructions
Preheat oven to 300 degrees F. Line a baking sheet with parchment paper or grease well with coconut oil.
In a medium mixing bowl, stir together coconut flakes, raisins, and apple rings.
In a separate medium bowl, mash the banana until smooth ensuring you have ⅔ cup of mash.
Stir the coconut oil, spices, and sea salt into the mashed banana.
Coat the dry mixture with the wet mixture by stirring until well combined and everything sticks together.
Spread out evenly onto prepared baking sheet into a ¼-inch layer.
Bake for 45 to 50 minutes, stirring halfway through, until the granola is a golden brown and smells of baked pumpkin bread.
Let cool for at least 10 to 15 minutes to set. Break any large chunks into smaller, bite-sized pieces.
Notes
*Shopping tip: These may be labeled coconut chips in the bulk bins at health food stores.