This post contains affiliate links. Click here to see what that means!
In order to support our blogging activities, we may receive monetary compensation or other types or remuneration for our endorsement, recommendation, testimonial, and/or link to any products or services from this blog.
That being said, we only promote authors, products, and services that we wholeheartedly stand by!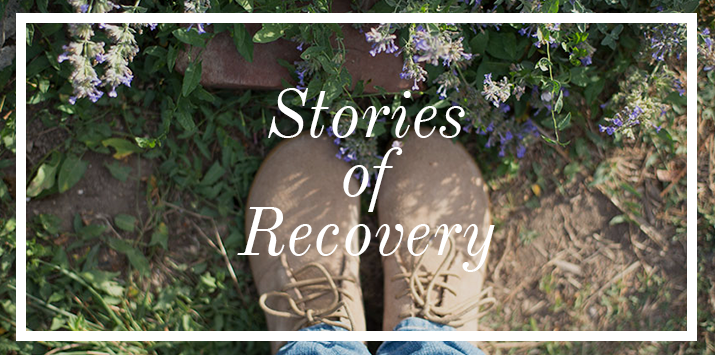 AIP Stories of Recovery is a success story series about regular people from the Autoimmune Protocol community who are changing their lives using the protocol. Each month a new person is featured and readers have the opportunity to discover all the different health challenges that are being overcome by folks just like themselves on the same path. At Autoimmune Paleo we hope you'll be inspired by, empathize with, and learn from these stories. If you are interested in sharing your story, please let us know by filling out our interest form.
As an active university student and avid traveler, Madi thought she was in the prime of her life. When a major health crisis sent her to the hospital for two months with immobilizing pain, Madi wondered if her spirit would ever recover. After just a year on the AIP, Madi has seen a remarkable improvement in her physical symptoms, but the biggest recovery has been in her mental and emotional life.
What health issues are you dealing with, when did they begin, and how long did it take to get a diagnosis?
I have been diagnosed with lupus, Sjögren's Syndrome, colitis, Raynaud's, and celiac disease. One of the common lupus markers is the facial butterfly rash. I have always had this rash on my face and just shrugged off the "You're always blushing" comments as I never had any other symptoms to make me think there was something wrong. Prior to my diagnosis I worked hard, went to university, and spent a lot of time traveling. In 2015 I moved to England from Canada and had planned to settle there for a while. I had only been back for a couple of months before my health took a serious decline and I spent nearly two months in hospital; it started with a painful full body rash, fatigue, fevers, and a few hospital trips where I was put on Prednisone. I was a mystery.
One morning I woke up for work and could not physically move or get out of bed from severe joint pain accompanied by a spiked fever. I was admitted to hospital for testing but there were still no answers. I was released from hospital, however I was admitted back within a week as fluid had formed around my heart. I went through more testing and confused more doctors, but it wasn't until I had a skin biopsy on my leg that showed I have vasculitis that the doctors were able to diagnose me with lupus. The doctors told me I wouldn't be able to work for a while and I needed to recover, so I knew I had to come home to Canada. Autoimmune diseases are often difficult to diagnose and many people can suffer years without getting an official diagnosis. I had a wonderful team of doctors working with me in the Durham hospital and I feel blessed to have gotten a diagnosis relatively quickly so that I could start treating my disease right away.
Describe what the lowest point on your health journey was like.
The lowest point physically in my health journey was my first flare in England. I was very happy with the job I had just started and where I was living. I was only working for about a month before the rash all over me began, followed by the fevers, then the joint pain. I didn't know it was possible to have that kind of joint pain that could leave me immobile. I remember thinking about how crazy I must have sounded calling in sick to work saying "I won't be in today, I can't move." I was unable to get out of bed or stand up on my own; there was no chance I could get myself on a bus to work. The joint pain I was suffering from was so severe and painful and my eyes were so swollen that I could hardly see. I was covered in a rash from head to toe which would turn into bruising by morning, and pain kept me up all night. It seemed like every part of my body was affected and I had never felt so tired in my life.
The fluid around my heart was a different type of pain altogether; this completely restricted my movement as the chest pain was so strong and it was very difficult to breathe. I was lucky to have a friend where I was living who quickly became my full time caregiver and who cooked for me, helped me move around, and kept me laughing, which makes her some kind of miracle worker. My hospital stay was over Christmas and she even brought her kids in to decorate my room and give gifts to the other patients.
My lowest point emotionally in my journey started when I came home last January of 2016, and it lasted for a good portion of last year. I spent months depressed and sick and I had no interest in accepting what was going on. I dreaded the doctor visits as I was getting a new diagnosis every couple of months, which took a huge emotional toll. I had spent a couple of years traveling and my life always revolved around where I was going next. Suddenly I was stuck in this sick body while my friends were still working and taking off on trips; it wasn't fair.
What challenges influenced you to look for a solution? Basically, what was the tipping point?
My tipping point was last June of 2016 when I had a flare up and fluid around my heart again. It was such severe pain that came on so quickly, and I knew I needed to treat the underlying cause (inflammation) because I did not want this happening again. It is tough to pinpoint what brings on lupus flares as it can attack at any time with no warning, but I knew I could have control over what goes into my body to help me heal and avoid flares. I wanted to get food allergy testing, but with the medication I'm on I will be unable to have it done. I started an elimination and reintroduction diet using the autoimmune protocol and a food journal instead; using this journal I am able to see what upsets my body and what I should avoid over time.
I realized that my friend group had changed drastically since my health problems and this was not helping my depression. I had one course left to finish my tourism diploma: math; one that I had failed and struggled with previously. After many talks with my aunt, we decided together that I should have something to focus on and take the math class once more that fall to receive my diploma. I know that if I never came home I never would have taken this course. I was dealing with new medication side effects and a flare up throughout the math course, but with lots of time at home to study, I am proud to say that I passed with an A+, I graduate this month, and made a few new friends.
When you found a protocol to help you heal, what was it and what was your first indication that it was working?
I have been following the Autoimmune Protocol since the summer of 2016, and of course it was tough at first, especially all the food prep. I slightly modified the diet to fit my needs, as I am a vegetarian. The first indication that my new lifestyle was working was that my sleep schedule was getting back on track. Prednisone made me an insomniac, and this was not helpful with the fatigue I already suffer in the day. I still require a nap most days, but it makes such a difference in the mornings to have had a full night sleep. Another side effect of Prednisone is your face swelling up like a chipmunk — I don't even recognize myself in photos from last year. I am still on the steroids and am slowly weaning off again, but my face is so close to being back to the regular size. Have patience, fellow Prednisone users — "moon face" is not forever.
I have been going to the pool and to the gym when I am feeling able, and I can feel my strength and energy coming back. I still have bad days with joint pain and fatigue, but the bad days are much more manageable and my flare ups have not been nearly as severe. I have been focusing on digestion and being strict with no inflammatory foods to avoid flares, and I am learning how to manage each of my different illnesses. I make sure to write everything down for an easy guide to look back on, especially for a reference if I flare; this way if I flare or feel sick, I can check back and see if I have re-introduced any foods recently. I had a strong seven months flare-free, but this April I had a flare up and another hospital visit. I recovered faster than I thought I would this time, and I believe it has a lot to do with the changes I have made which is now my lifestyle — not a diet. I am now much more in tune with my body and have a better understanding of how to handle flares, and how to recover. Another protocol to help me heal is the people I surround myself with. I have positive and supportive influences in my life and that is a huge factor in healing emotionally.
I know that I have a head start at a young age to be as healthy as possible in the future. A friend told me last year that I had been given both a blessing and a curse, and at that time I felt so much anger that he could even suggest this was anything resembling a blessing. A year later, I am starting to see he was right. Despite being the sickest I have ever been, I feel the healthiest I have ever been at the same time.
What resources have you used on your healing journey so far and how did you find them?
My Grandma introduced me to The Autoimmune Solution by Amy Myers after seeing it turn one of her friend's lives around; it's been fantastic and informative, and the recipes are simple but delicious. I must admit that I used to be very lazy in the kitchen, so this book was really helpful.
I use a lot of autoimmune social media pages for advice and often people share links to blogs, recipes, and new research. There are frequent health seminars at a local health store and I enjoy going to those and I always learn something new. A nutrition website I love keeping up with is HolisticAli, one with lots of very beneficial and interesting information and recipe ideas. I have a nutritionist who helped make a plan for me and easier ways to begin the elimination process. I have a support system in my community with ladies who have the same illnesses, and they are always a phone call away and ready to talk about what works for them, or just to talk, which I am very grateful for. I am also very happy with my rheumatologist. I attended two lupus events last year in Vancouver: a lupus symposium information weekend and the Shed Light on Lupus walk. I hope to attend both again this year.
Did your doctors suggest any treatments that you rejected and if so, why did you choose to try other methods?
I started taking Imuran as a secondary medication to help me wean off Prednisone last fall. This did not work with my body; it felt like a never-ending flu and added more exhaustion. I am now on a Methotrexate treatment and I am handling it better, but it still involves a couple days of side effects. I am hopeful that this treatment will allow me to get off Prednisone this time around, and I am also hopeful that by sticking with an autoimmune diet, this will not be a forever treatment. I also had a doctor tell me last year that diet has nothing to do with my conditions; that was probably the advice that made the least sense to me given by a doctor. A healthy diet is important for everyone, especially those trying to heal inflammation.
It can seem like our lives are consumed by a chronic illness, but there is so much beyond those struggles. What brings you true joy right now?
I have come a long way in regards to realizing that my life is by no means over — it is just going to be different. I find joy in a lot of the things I used to, just at a different pace. I went to Seattle earlier this year with a very supportive friend of mine and she was understanding that our days would require more rest breaks. We searched for diet-friendly restaurants and ate some amazing food! (Cafe Flora in Seattle is amazing.) The friend I was with is also now following an anti-inflammatory diet as well.
I have beyond helpful and supportive family and friends who are very understanding. I have been having more good days than bad lately and that brings me the most joy in itself. I have been able to get back into playing volleyball, I took a sewing course, and I have found hobbies I'm enjoying during my time being off work. I like to make the most of my days when I am feeling well, and now that the weather is getting nicer I am looking forward to spending time outside at the lake — in the shade covered in sunscreen :). I just had a week away in San Francisco to visit a friend and nothing brings me more joy than adventuring somewhere new. My energy levels were better than I expected on this trip and that makes me confident about having longer trips in the future. Despite being so lazy in the kitchen before, I am loving cooking and trying new recipes. I am hopeful that going back to work and traveling again are in my near future.
Would you like to share your Story of Recovery? Let us know by filling out our interest form.