This post contains affiliate links. Click here to see what that means!
In order to support our blogging activities, we may receive monetary compensation or other types or remuneration for our endorsement, recommendation, testimonial, and/or link to any products or services from this blog.
That being said, we only promote authors, products, and services that we wholeheartedly stand by!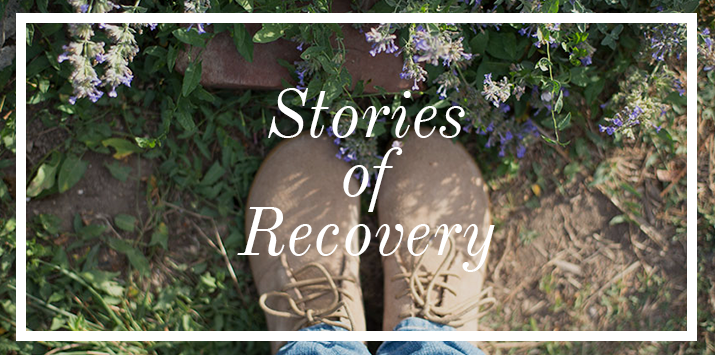 AIP Stories of Recovery is a success story series about regular people from the Autoimmune Protocol community who are changing their lives using the protocol. Each month a new person is featured and readers have the opportunity to discover all the different health challenges that are being overcome by folks just like themselves on the same path. At Autoimmune Paleo we hope you'll be inspired by, empathize with, and learn from these stories. If you are interested in sharing your story, please let us know by filling out our interest form.
Sarah's journey to the AIP is one we don't often hear. It wasn't a Google search or a Facebook group that introduced her to the AIP — it was her endocrinologist! (Yes, holistic practitioners DO exist!) But even though she had a woke doctor, getting started on the Protocol wasn't a walk in the park. Sarah had zero cooking experience when she began, and it took serious dedication (and help from her family) to get over the learning curve. Judging by her most recent blood tests, the hard work was well worth it. 
What health issues are you dealing with, when did they begin, and how long did it take to get a diagnosis?
I was diagnosed with Graves' disease 6 years ago at the age of 20. I suffered from palpitations, heat intolerance, and was severely underweight. I had never worried about my weight because I was always thin. I was constantly upset or in a bad mood and eternally stressed. Surprisingly, I was always fatigued. Fatigue is a symptom experienced more often by those with Hashimoto's than with Graves'.
I think my health issues began in high school, which my mom, being a primary care practitioner, suspected as well. However, no matter how many times she conducted blood work on my thyroid, my labs were always normal. It wasn't until a near-fainting experience when I was 20 in the midst of a California summer that she became concerned again.
I say near-fainting because as I was about to faint, my mom caught me and forced me to walk it off. So I never actually fainted. After I walked it off, she sat me down and listened to my heart rate and believed she heard a murmur. A few days later, I was in the cardiologist's office. After several tests (a 24-hour holter monitor and several ultrasounds) the cardiologist determined that everything was normal. He then suggested to my mom that she check my thyroid levels. It was with this blood test that I was diagnosed with hyperthyroidism.
Describe what the lowest point on your health journey was like.
This is a little hard for me to put together in words, as I did not fully understand my disease until after I started AIP. I never worried too much about how I felt instead I kind of just dealt with it.
What challenges influenced you to look for a solution? Basically, what was the tipping point?
My endocrinologist recommended AIP to me in October of 2015. I had just recently tried the South Beach Diet with my boyfriend. The first two weeks are absolutely no sugars, not even fruit. We did the two weeks and then kind of went crazy with reintroductions. Right before the holidays, my doctor again recommended that I change my diet. I told him that I definitely wanted to try it but that with the holidays, I thought it would be too difficult. I assured him that after the New Year I would attempt it. And I did.
I recall purchasing the Autoimmune Wellness Bundle and signing up to receive alerts from Mickey and Angie's blog. That is how I was informed of SAD to AIP in 6. Ultimately, I think I was ready for a change. My condition had worsened a bit in October as my doctor had increased my medication and had just recommended me the herbal supplement at the visit prior. By December my condition was not worsening but it was not getting better either. I think I just felt desperate for a change. My mood and perspective were terrible and I had been feeling quite depressed for some time. If my doctor had not recommended it to me, I probably would not have felt so inspired to try AIP. But I think right now is the right time for me. I don't think I would have been able to complete AIP before now.
When you found a protocol to help you heal, what was it and what was your first indication that it was working?
I first heard of AIP by reading Amy Myers' book per my doctor's suggestion. I quickly began researching all things AIP, which is how I found SAD to AIP in 6. I was late to enroll but begged Angie to please inform me if there were any last minute drops. She e-mailed me a few days later saying there was a drop and that there was a space to enroll. I began my healing journey.
The first two weeks of AIP were extremely challenging, as I had NO prior cooking experience. None whatsoever. Thankfully my aunt who is a very talented cook was always there to help me. After the initial torture of learning how to cook, my first indication that I was feeling better was my mood change. Prior to AIP, I was always stressed, moody, and grumpy. I noticed that after I had been on AIP for some time, I was much happier and I was able to deal with stress more effectively. I felt excited and invigorated again. I have had three blood tests since being on AIP and with each I have exhibited improvement. My most recent lab work showed that my hormone levels and antibodies were within normal limits. I couldn't be more ecstatic.
What resources have you used on your healing journey so far and how did you find them?
I have used the abundant resources offered on autoimmune-paleo.com. I swear, I'm not being paid to say this. I have used Instagram to find a fortune of AIP bloggers. Google has been an amazing resource as well.
Subsequently, when I began AIP I went a little crazy purchasing a ton of AIP books: The Autoimmune Paleo Cookbook by Mickey Trescott, The Alternative Autoimmune Cookbook by Angie Alt, A Simple Guide to the Paleo Autoimmune Protocol by Eileen Laird, The Autoimmune Solution by Amy Myers, The Healing Kitchen by Alaena Haber and Dr. Sarah Ballantyne, The Paleo Approach by Dr. Sarah Ballantyne, Nourish by Rachael Bryant, and the most recent addition, which was a birthday gift from my boyfriend, Simple French Paleo by Sophie Van Tiggelen.
I subscribe to the blogs and websites of the above-mentioned authors as well as many more. There are many more books that I would like to purchase. I feel very lucky to have such an abundance of resources.
Did your doctors suggest any treatments that you rejected and if so, why did you choose to try other methods?
Upon being diagnosed with Hyperthyroidism, I was prescribed PTU. However, I did not like the chalkiness of the pill. It was so chalky that it felt like it was burning my throat. When I informed the specialist he told me that there was no such side effect and that I either wanted to get better or I didn't. That was the last conversation we had as I switched endocrinologists. He asked me if I wanted radioactive therapy or a thyroidectomy, which I quickly denied. I had no idea of AIP at the time, but I knew those aggressive options that he suggested were not for me.
I have stayed with my current endocrinologist for the past 6 years and he has always taken a holistic approach to my treatment. Last year he recommended an herbal supplement by Native Remedies and he is the one who ultimately recommended AIP to me. I think I chose not to undergo radioactive iodine treatment and a thyroidectomy because my endocrinologist was very supportive of seeking alternative treatment. I am very lucky to have found him.
It can seem like our lives are consumed by a chronic illness, but there is so much beyond those struggles. What brings you true joy right now?
I am very lucky to have an incredibly large family. My mom is from a family of 10. My grandma has a total of 25 grandkids plus one on the way, and 17 great-grandchildren. Needless to say, I have a lot of cousins. Luckily, they have been incredibly supportive of my journey.
In the beginning I felt isolated and alone, but I think I was projecting my feelings and I was the one making the situation weird and isolating myself. I started doing yoga in my room following along on YouTube, and later I joined a yoga class offered by the community center. I thoroughly enjoy attending yoga and cannot help but fall asleep during savasana pose. It truly is very relaxing. I have an amazing boyfriend who has also been incredibly supportive through this entire experience and our entire relationship. Above all, I love spending time with my large family and with my fur babies.
Would you like to share your Story of Recovery? Let us know by filling out our interest form.