This post contains affiliate links. Click here to see what that means!
In order to provide the free resources here on the Autoimmune Wellness website and social media channels, we may accept a commission or other support for our endorsement, recommendation, or link to a product or service in this post.
That being said, we only promote authors, products, and services that we use ourselves and wholeheartedly stand by. To learn more about how we earn money here on Autoimmune Wellness, head on over to our Promotional Policy.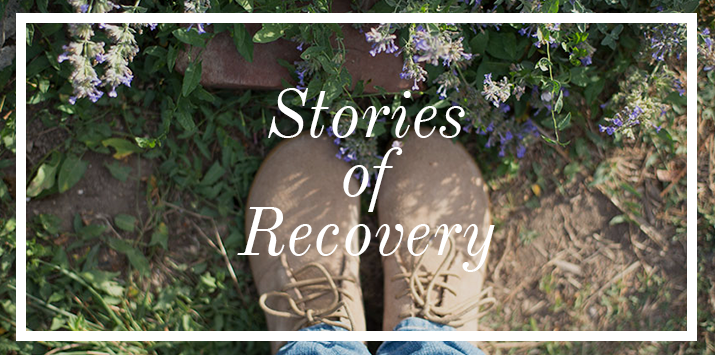 AIP Stories of Recovery is a success story series about regular people from the Autoimmune Protocol community who are changing their lives using the protocol. Each month a new person is featured and readers have the opportunity to discover all the different health challenges that are being overcome by folks just like themselves on the same path. At Autoimmune Paleo we hope you'll be inspired by, empathize with, and learn from these stories. If you are interested in sharing your story, please let us know by filling out our interest form.
After suffering without a correct diagnosis for more than 20 years, Darlene's spirit and body felt broken. She was bedridden, in constant pain, and wasn't feeling heard by medical professionals. Out of desperation, she began experimenting with diet and lifestyle shifts and discovered that AIP worked wonders for her. Five years later, her new doctor didn't believe her when she told them she had autoimmune disease!
What health issues are you dealing with, when did they begin, and how long did it take to get a diagnosis?

At the apex of my illness I suffered with 64 symptoms and I was incapacitated. I was bedridden and in pain all the time.
I had been misdiagnosed with epilepsy and spent 5 years having that added burden on my system as I fought to get off the medication and get correctly diagnosed.
I am in Quebec and there was such a shortage of doctors for the majority of the time I was sick, I only was able to see a doctor in a clinic, I had no main physician. Even so, the testing I went through, was never able to diagnose my invisible disease.
In the end, I self diagnosed with Hashimoto's. My symptoms finally matched a diagnosis. My doctor refused to diagnose me with the standard testing, it did not match that diagnosis. Again, I did not have access to a functional medicine doctor. I also have syncope and I suspect a few other autoimmune diseases. I also had absence migraines. When I finally found what worked for me, I had long lost the desire to go to more doctors to confirm the rest. I know I have autoimmune and thyroid issues. Hypothyroidism was diagnosed over 30 years ago.
The point of diagnosis was 8 years ago. I had been suffering with symptoms for over 20 years. I had gone through the standard testing, including MRIs etc, cardiologists three times over that period and they found nothing, yet I was growing sicker and sicker.
Describe what the lowest point on your health journey was like.
The lowest point in my health journey was at the end. I was bedridden and only left the house to attend doctor's appointments with assistance of my husband. I was unable to care for myself or my family. My brain fog was so severe, I could not even focus on TV.
I slept 14-16 hours a day without even feeling rested. I was so weak, I could not do stairs without assistance or even get in and out of the bathtub. Honestly the only thing I did was have a bath every few days and that exhausted me. I had zero quality of life. My marriage was over. The short term disability had run out and without a proper diagnosis, I was not eligible for long term disability, so I was not longer contributing financially to our family.
I was in constant pain and I now know I had a constant migraine, so light was a real issue for me. I laid in bed with the curtains closed and ate very little. I was over 100 pounds heavier that I am now. I was discouraged beyond understanding. I was frozen all the time. My body temperature was always low. The syncope and low blood pressure made doing anything difficult. I had given up on trusting doctors, since the misdiagnosis. The anti seizure meds made me really sick.
I felt so gaslighted by the whole affair, I had also lost myself. I didn't know what to trust nor who to trust.
What challenges influenced you to look for a solution? Basically, what was the tipping point?
My tipping point, was actually long before I found my solution. I had never given up, I had been looking in the wrong place for too long. I was waiting for someone to give me a magic diagnosis and a magic pill. When I finally had gotten a referral to an endocrinologist, who should have been able to do my deeper thyroid testing, he refused to treat unless I took a medication to raise my blood pressure. What happens with me, I had been waiting in a hospital waiting room for over 1 hour and the result is my blood pressure dropped significantly. My cardiologist, told me to avoid those activities. But, after years, I was so hopeful. We tried to explain that, it was the activity that was to blame and medicating was not recommended by my cardiologist, he stated clearly that unless I got the blood pressure under control he would not treat me. My husband who in 20 years of taking me to doctors, actually lost it on the doctor. I had already given up. In that moment I knew, I would need to find this solution on my own.
I had systematically been trying everything. I did the food sensitivity testing and followed that religiously to no success. I had a strategy to try one thing every 30 days. From therapy to diets and beyond. Still with no diagnosis.
When I tried the raw food diet, I got more sick than ever in my life, which led me to to work with a holistic nutritionist.
Honestly, from our first session, she said I was having an autoimmune response and we knew I had a thyroid problem, so she suggested I try the protocol, and recommended the book Autoimmune Wellness. I immediately began and well within the 30 days I began to feel so much improvement.
When you found a protocol to help you heal, what was it and what was your first indication that it was working?
I followed the Autoimmune Protocol and immediately I felt so much better. It has been almost 5 years ago.
I had more energy right away and about 3 weeks in my migraines were getting better. Definitely I had less pain.
What resources have you used on your healing journey so far and how did you find them?
I have used so many resources, but the Autoimmune Protocol is what got me going in the right direction.
I have used therapy, lymphatic massage, reiki, positive thinking, A Course in Miracles to shift my mindset, I also did not go back to my old patterns and when I got better, I built a life that supported my healing.
I started my first business and now I have started my second business helping others with mindset and purpose to help heal autoimmune.
I have read so many books. I followed the protocol at first and then I added supplements following Isabella Wentz, Hashimoto's protocol to bring myself to an even greater level of healing.
Did your doctors suggest any treatments that you rejected and if so, why did you choose to try other methods?
My doctors definitely suggested treating the symptoms without addressing the root causes. I was completely unhappy with the results of the health care after 20 years of no answers. I decided I would use my body as my guide, and that has worked now.
It has been 5 years since I now have a family doctor. She has never seen me sick. When I told her I have Hashimoto's she did not believe me. I have seen her 3 times in the last 5 years, to renew my prescription for my synthroid and have a physical exam.
My plan going forward is to work with holistic nutritionists and naturopaths to do the speciality testing, if I ever feel unwell again.
It can seem like our lives are consumed by a chronic illness, but there is so much beyond those struggles. What brings you true joy right now?
I went beyond the healing of my body and I healed my thinking and my spirit. I have been tested in the 5 years since my recovery, by many personal issues, including the sudden illness of my mother and now caring for my father. What I have discovered is I can have it all if I put my autoimmune first.
So many things bring me true joy, because I have healed all the things that brought me down. Part of healing was to purchase a cottage, renovate it and begin running a vacation rental. This was so much fun and filled me in so many ways. It also allowed me to manage my disease.
Then I began helping others with their wellness, including training in Christian energy healing. As I shared my story people asked me to help them, which lead to a creating a wellness group and now I have developed a coaching business focused on mindset and spirituality to healing autoimmune.
Helping women reclaim their lives and go beyond and start a passion based life fuels me.
I also make sure I live a rhythm that works. I spend my summers in Metis Beach and it fills my soul. I am uncompromising when it comes to what works and what doesn't. So everything brings me joy. Especially my family and my chocolate lab. I have built a world that supports me so that I can help others.
You can learn more about Darlene's healing journey and what worked for her, join her Facebook group and check out her website. 
Would you like to share your Story of Recovery? Let us know by filling out our interest form.