This post contains affiliate links. Click here to see what that means!
In order to provide the free resources here on the Autoimmune Wellness website and social media channels, we may accept a commission or other support for our endorsement, recommendation, or link to a product or service in this post.
That being said, we only promote authors, products, and services that we use ourselves and wholeheartedly stand by. To learn more about how we earn money here on Autoimmune Wellness, head on over to our Promotional Policy.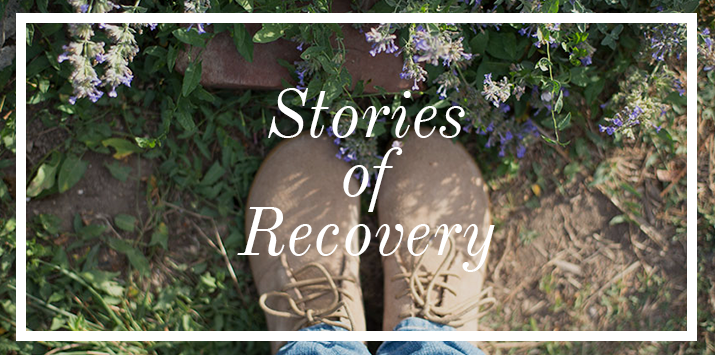 AIP Stories of Recovery is a success story series about regular people from the Autoimmune Protocol community who are changing their lives using the protocol. Each month a new person is featured and readers have the opportunity to discover all the different health challenges that are being overcome by folks just like themselves on the same path. At Autoimmune Paleo we hope you'll be inspired by, empathize with, and learn from these stories. If you are interested in sharing your story, please let us know by filling out our interest form.
Katie doesn't shy away from describing the amount of darkness she felt when her health was at rock bottom. Five autoimmune diagnoses and a lifetime on medication ahead of her left her hopeless. In an Autoimmune Wellness first, it was this very website that introduced Katie to someone who had recovered from one of the rare AI diseases she was struggling with: mixed connective tissue disease. Knowing someone else was successfully using diet lifestyle to manage the disease gave Katie the push she needed to try AIP, and from there she was off and running.
What health issues are you dealing with, when did they begin, and how long did it take to get a diagnosis?

Looking back, I can now identify the early signs and symptoms that lead to my diagnoses. After I graduated high school, in 2003, I started experiencing G.I. issues. At first, the chronic diarrhea was just a nuisance. It became my new normal, and I didn't think much of it since it didn't completely turn my life upside down. I learned to deal with it, always looking for the nearest bathroom, or quite literally, any bush. As a collegiate track and cross country athlete, the fact that I lost control of my bowels at the end of nearly every race, just meant I had pushed myself to the limit. I was praised for the effort, and somehow, I didn't find this alarming.
Years later, my G.I. symptoms escalated to a point I could no longer ignore. In 2013, I couldn't make my 15 minute morning commute without pulling over on the highway (and I don't mean at a rest stop). That's when I first sought help. Shortly after beginning to investigate my digestive issues, I developed more serious and frightening symptoms. Over the next 6 months, I started having episodes of intense chest pains that landed me in the E.R. on multiple occasions. The doctors determined that I was dealing with pericarditis and pleurisy, meaning I had inflammation in the lining of my heart and lungs. This led me to work with a rheumatologist, and more in-depth testing ensued. The diagnosis of lupus was mentioned, but couldn't be confirmed yet. I was prescribed Plaquenil and began a gluten-free diet based on allergy test results.
Things seemed to calm down over the next 2 years, but in 2016 my world came crashing down in a cascade of debilitating symptoms. I developed an unrelenting rash on my face and scalp, which spread to my chest and shoulders. I cannot adequately describe the insanity caused by the severe itching and discomfort. I wanted to crawl out of my skin. Then, crippling fatigue and joint pain kicked in. I couldn't use my hands because of the pain, or even walk 50 meters to my mailbox before my knees swelled and stiffened. I also started to have difficulty swallowing and was experiencing esophageal spasms, which induced anxiety attacks. Within months of suffering from these new, life altering symptoms, at 31 years-old, I was diagnosed with mixed connective tissue disease, lupus, dermatomyositis, and Raynaud's. Complete devastation is the phrase that comes to mind. A few months later, under the care of a functionally trained nurse practitioner, I was additionally diagnosed with celiac disease.
Describe what the lowest point on your health journey was like.
The combination of crippling fatigue and other debilitating symptoms, caused me to miss a lot of work. At the time of receiving the multiple diagnoses, I had just started a new job. Within the first month, I had used my entire allotted annual leave, and was basically forced into resigning. This was heartbreaking for me. To accept that I wasn't physically able to hold a job, was a tough place to be. I felt like a ghost of the person I once was, and couldn't even recognize my own reflection. My doctors gave me a hopeless prognosis of disease progression and lifelong medication use, of which may or may not help. I had never felt more alone in my life.
This next part is going to sound extreme, but I want to be fully transparent with my experience. At my worst, I thought that my death was imminent; I had visions of my family losing their daughter, sister, and wife. My grief nearly swallowed me whole. I spent my darkest moments wondering if I may need to arrange a plan for assisted suicide. I just couldn't imagine living the rest of my days in such sorrow, and burdening my loved ones with the tremendous grief of watching me further deteriorate. I had no hope.
What challenges influenced you to look for a solution? Basically, what was the tipping point?
I hit rock bottom. I could no longer accept my current state of health. I could not live like this. I was doing everything my doctors recommended, yet experiencing no relief. Deep down I knew there had to be something more I could do. I knew there must be other people out there, living with these diseases and still, somehow, leading respectable, productive lives. I began researching alternative approaches to autoimmune disease and stumbled upon the Autoimmune Wellness website. Up until this point there had only been darkness. I devoured every story of recovery, and began to think that maybe AIP was worth a try. I kept educating myself, and one day I read a story of recovery about a young woman with mixed connective tissue disease. She was managing her health with the AIP. I remember thinking "No way?! She has what I have, and her diet is helping?! WHAAAT?!" Not one of my conventional doctors acknowledged that my diet could have any impact. Her story inspired me to take action, I started AIP immediately. I had absolutely nothing to lose.
When you found a protocol to help you heal, what was it and what was your first indication that it was working?
In January of 2017, I started the AIP. I transitioned my diet overnight. I was desperate, and for the first time in a while, I felt a slight glimmer of hope. To me, my improvements were damn near miraculous. Within 3 days my throat was functional again. I was swallowing without pain and my esophageal spasms ceased. I couldn't believe it! This was all the proof I needed to continue on the elimination phase. Anyone who questioned my tactics could, "Get lost!" 🙂 To this day, I still follow a modified AIP, and continue to see massive improvements.
*Disclaimer: Even though I was feeling better, my transition to AIP wasn't all sunshine and rainbows. It was HARD. There were tears. Habit change is no joke, but the longer I stuck with it, the easier it became. Reclaiming my life was worth it.
What resources have you used on your healing journey so far and how did you find them?
Once I made the decision to start AIP, I immediately ordered the Autoimmune Wellness Handbook. I also ordered The Paleo Approach, and relied heavily upon Dr. Sarah Ballantyne's website. Those resources were and continue to be instrumental in deepening my knowledge of AIP and the incredible impact diet and lifestyle have on our health. To further support my recovery, and better understand the science behind AIP, I completed the Nutritional Therapy Association's NTP program and in June of 2018, I became a Nutritional Therapy Practitioner. Shortly after that, I proudly became an AIP Certified Coach. My recovery has truly taught me that knowledge is power.
Did your doctors suggest any treatments that you rejected and if so, why did you choose to try other methods?
I was on loads of steroids, Plaquenil, topical creams, and methotrexate injections. I also had failed attempts at other medications like Azathioprine, which made me violently ill. I tried everything my doctors prescribed because I was terrified by my symptoms and was desperate for any relief. I put my full trust in the conventional medical system and honestly didn't know I had other options until I read the Stories of Recovery at AutoimmuneWellness.com. Despite the fact that western medicine failed me, I am still grateful for the doctors' effort and support. I understand they were doing the best they could with the tools they had. I still see my original rheumatologist on an annual basis solely for routine labs, but I now have a more well rounded team of healthcare professionals that better suit my needs, as I maintain my improved health. I am now medication free and manage my health conditions with diet and lifestyle. I cannot believe I get to say that!
It can seem like our lives are consumed by a chronic illness, but there is so much beyond those struggles. What brings you true joy right now?
My husband and I live on 5 acres in beautiful Central Oregon, with our neurotic German Shorthaired Pointer, Chloe (who I love more than life itself), and a majestic view of the Cascade Mountain Range. There is not a day that goes by where I don't feel deep appreciation for the incredible place I get to live, and actively enjoy. We recently bought a travel trailer so we can be more adventurous, while also having a safe kitchen for me to cook in. What brings me the most joy is having the energy and capability to get outside, breathe in the crisp desert air, and move my body everyday. After a 5 year hiatus, I am even back running, which makes my heart so happy. I'm over three years into living the AIP life, and everyday, I make the choice to stay committed to my recovery.
Recently I've been dabbling in AIP recipe and product creation, and I've discovered a newfound passion. The idea of helping others stay compliant by creating products that make AIP feel less depriving, super delicious, and a little more convenient, really lights me up. In fact, I've actually begun doing some work with Eat G.A.N.G.S.T.E.R., a Paleo/AIP baking mix company, on developing potential future products. Their cookies are an AIP game changer. If you haven't heard of them yet, check them out! I am simply over the moon to be a part of their mission to bring freedom and joy back to those on healing diets.
I want to express my sincere gratitude for all of the people who came before me, who were brave enough to share their inspiring stories of recovery. Thank you for giving me hope. I also want to thank my husband and family for having open minds, and eating whatever random creation I cook up in the kitchen.
AIP has saved my life, and I am honored to share my story with you.
To learn more about Katie and her nutritional therapy practice, you can check out her website, Restored Wellness Nutrition and on Instagram. 
Would you like to share your Story of Recovery? Let us know by filling out our interest form.