This post contains affiliate links. Click here to see what that means!
In order to provide the free resources here on the Autoimmune Wellness website and social media channels, we may accept a commission or other support for our endorsement, recommendation, or link to a product or service in this post.
That being said, we only promote authors, products, and services that we use ourselves and wholeheartedly stand by. To learn more about how we earn money here on Autoimmune Wellness, head on over to our Promotional Policy.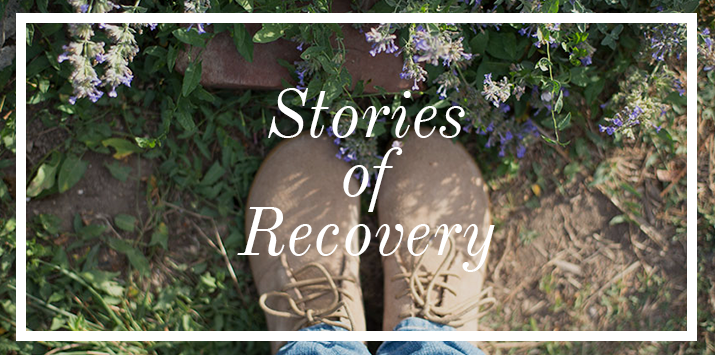 AIP Stories of Recovery is a success story series about regular people from the Autoimmune Protocol community who are changing their lives using the protocol. Each month a new person is featured and readers have the opportunity to discover all the different health challenges that are being overcome by folks just like themselves on the same path. At Autoimmune Paleo we hope you'll be inspired by, empathize with, and learn from these stories. If you are interested in sharing your story, please let us know by filling out our interest form.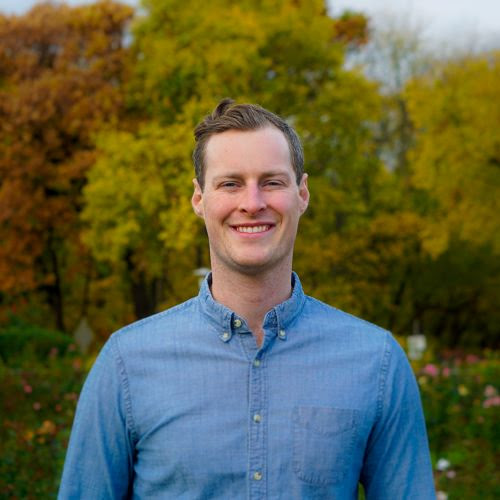 When Parker was 28 years old, he remembers asking himself if his constant exhaustion and mobility challenges would be his new normal. Tired of having doctors prescribe "BandAid" solutions, he started experimenting with different healing diets until he found one that felt good: Paleo. Participating in Angie's SAD to AIP program helped him fully transition to AIP, and he has since started his own AIP-friendly convenience food company, LoveBird Foods,  to help make AIP as accessible as possible.  
What health issues are you dealing with, when did they begin, and how long did it take to get a diagnosis?

I manage a few autoimmune diseases but psoriasis and psoriatic arthritis are the main challenges. It started when I was 25 years old and took me 4 years to get properly diagnosed through a lot of trial, error, and prescriptions with doctors.
Describe what the lowest point on your health journey was like.
Feeling helpless, laying in bed too exhausted to move. Struggling to get out of bed and go to work and be "normal" while counting down the time until I could go home and pass out as soon as I got home. I am somebody that needs a plan of action but with my undiagnosed autoimmune disease, I had no answers and no plan.
What challenges influenced you to look for a solution? Basically, what was the tipping point?
For me, it wasn't a specific tipping point but a gradual decline to a bottom that I was stuck in for a few months. During that point, I had a thought "Is this my new life? Is this the type of life I want to live?" I was 28 years old but my body felt much older, I knew this wasn't normal and I was committed to figuring it out. I was tired of the "you are fine but try this different medication" doctor visits. I needed to create a plan and take action — only I could save myself.
When you found a protocol to help you heal, what was it and what was your first indication that it was working?
Through research and the books by Michael Pollan and Dr. Mark Hyman, I discovered the power of diet and food as medicine. To start, I experimented with gluten-free and felt a little better. I didn't know it was "working" until I got over confident and started eating gluten again and flared instantly. Eating gluten-free helped but wasn't the final solution, I then experimented with every protocol/diet under the sun from keto and Whole30/Paleo to vegetarian and vegan. Paleo worked the best for me and I knew it was "working" because I had more energy, more mental clarity, and got to a healthy body weight. I committed to Paleo and cut out alcohol from my diet too but there were still some rough patches that I felt might just be part of my life.
Somewhat serendipitously, I was approached to be a part of an SAD to AIP in 6 research program for the Autoimmune Protocol. I heard about AIP before but it was too intimidating. However, being a part of a community with a support structure gave me the confidence to start. It had similar positive effects to Paleo but two important differences: 1) I identified specific triggers through the reintroduction process, and 2) built a holistic foundation of stress management, movement, AND diet. I was obsessed with diet and it's a big part of health but I was unaware of the impact of stress and movement. AIP gave me a sustainable plan to live my best life — I am so grateful!
What resources have you used on your healing journey so far and how did you find them?
The catalyst was SAD to AIP in 6 with Angie Alt and Jaime Hartman.
For learning: I dug deeper into books, content, and podcasts by Dr. Sarah Ballantyne, The Paleo Mom, Mickey Trescott, Dr. Terry Wahls, Dr. Mark Hyman, and Dr. Chris Kresser to name a few.
For community: I was active on Instagram and Reddit for a strong support system. You are not alone — there are a lot of helpful and supportive people going through a similar challenge.
For movement: I bought a Peloton which allowed for no excuses and helped form a strong habit of exercise (not just the bike but also the strength, yoga, and stretching). I have since completed 5 century rides on my road bike (that's 100 miles in one day!).
For mindset: I got really into transforming from a victim mindset to a hero mindset to control my health journey with the help of David Goggins' book You Can't Hurt Me and James Clear's book Atomic Habits.
Did your doctors suggest any treatments that you rejected and if so, why did you choose to try other methods?
Doctor's prescribed an endless list of creams and ointments that would only work for a short while or not at all. It became clear that they were expensive Band-Aids treating symptoms and not root causes. I still use them occasionally if I have a really bad flare but they are not a part of my everyday health journey. I'd rather spend money on better food than another prescription.
It can seem like our lives are consumed by a chronic illness, but there is so much beyond those struggles. What brings you true joy right now?
My daughter. Her birth was the catalyst to combine my health journey and business journey working in big food to create my own small business: Lovebird Cereal. The stat that sounded an alarm: 1 in 2 children have a chronic disease or disorder by the time they are 16 years old. One big root cause is poor gut health driven by inflammation: junky food = junky/leaky gut.
My mission with Lovebird is to clean up junk food using AIP elimination stage guidelines to boost gut health and fight childhood cancer by giving 20% of our profit to cancer research (we have given over $4k to date despite not yet being profitable: purpose over profit).
After becoming a parent, my daughter's health was precious but so was time. I quit my job to make a difference in the health of families by providing clean and convenient food options. It has brought me a lot of joy but also a lot of stress. My health journey has never been more challenging than right now. I have to remind myself daily to keep flying on my health journey with the following principles:
Live with love: for yourself and others
Eat nutrient-rich foods and limit inflammatory foods: find your balance
Move and rest: move everyday and prioritize sleep
Grit and grace: you are not perfect and will fall, that's ok, but keep flying!
You can learn more about Parker's healing journey on Parker's website and Instagram.
Would you like to share your Story of Recovery? Let us know by filling out our interest form.