This post contains affiliate links. Click here to see what that means!
In order to provide the free resources here on the Autoimmune Wellness website and social media channels, we may accept a commission or other support for our endorsement, recommendation, or link to a product or service in this post.
That being said, we only promote authors, products, and services that we use ourselves and wholeheartedly stand by. To learn more about how we earn money here on Autoimmune Wellness, head on over to our Promotional Policy.
These Sweet Potato Sugar Cookies are a simple sugar cookie that happens to be AIP friendly. While they are made with sweet potatoes and are a pretty shade of orange, they actually taste a lot like a soft, chewy sugar cookie of your childhood.
Don't let the addition of sweet potatoes fool you; this is not a savory cookie. It's totally an AIP dessert. The addition of sweet potatoes to this cookie helps keep the cookie moist and chewy.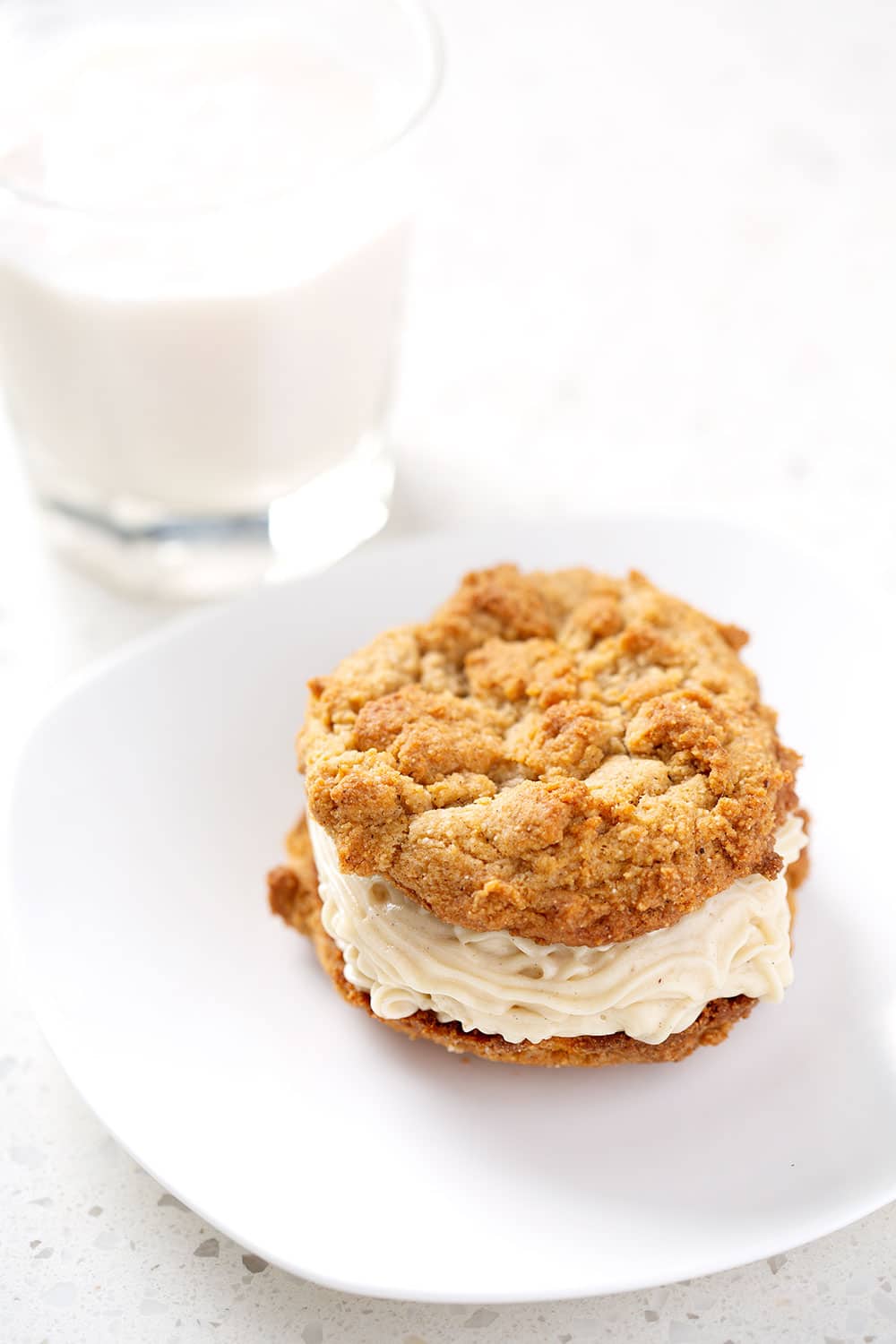 You can turn these Sweet Potato Sugar Cookies into the ultimate treat – Whoopie Pies! Just use my AIP Vanilla Frosting recipe and pipe the frosting between two cookies.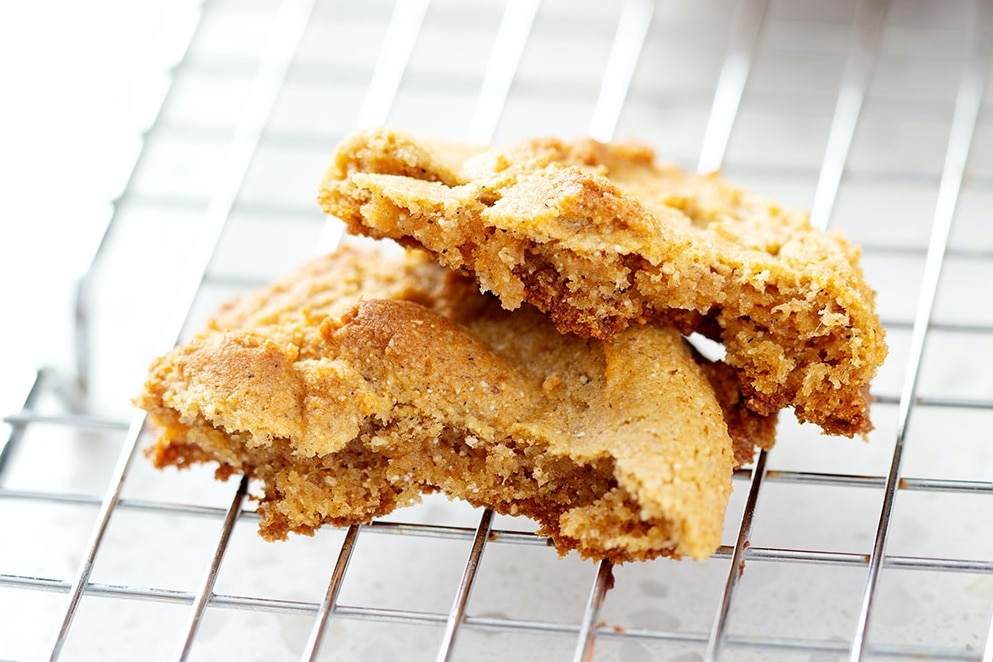 Sweet Potato Sugar Cookies
Instructions
Preheat the oven to 350 degrees F.
Rub one tablespoon of palm shortening over two large baking sheets.
Combine the wet ingredients into large mixing bowl then using a hand held mixer, cream the maple syrup, shortening and sweet potato.
Combine all the dry ingredients into a small mixing bowl and then stir to combine.
Pour the dry ingredients into the large mixing bowl of wet ingredients. Using the hand mixer combine. The dough will probably look like thick wet sand but don't worry it will stick together.
The dough may be a little sticky so I used spoons to make 12 balls of dough and place them on the baking sheets. These cookies spread so leave at least 2 inches between each ball of dough.
Bake for 12 minutes or until slightly browned on top. Let the cookies cool completely before serving.
Notes
To make the sweet potato puree, use leftover mashed sweet potatoes, scoop out the insides of baked sweet potatoes or peel and chop sweet potatoes and let them cook in boiling water for 20 minutes.
Make sure to leave room between each cookie as they will spread during cooking.