This post contains affiliate links. Click here to see what that means!
In order to support our blogging activities, we may receive monetary compensation or other types or remuneration for our endorsement, recommendation, testimonial, and/or link to any products or services from this blog.
That being said, we only promote authors, products, and services that we wholeheartedly stand by!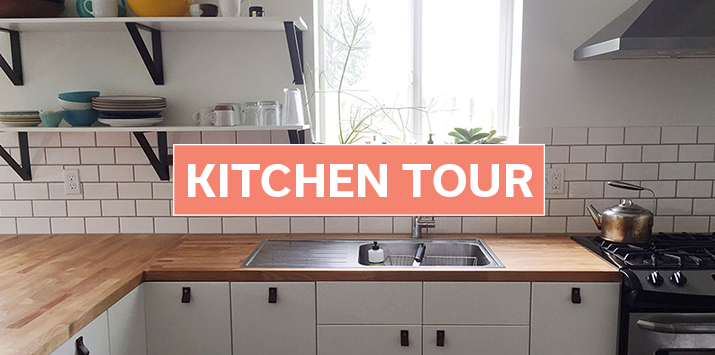 AIP Kitchen tour is a monthly feature where we profile someone who eats AIP and has agreed to share their kitchen setup with the community, in hopes that they can further inspire us to get our kitchens organized and set up for success! We've heard reports of people who are able to make AIP work in college dorms and small city apartments to large households with family members who eat otherwise, and everything in between. Through these interviews, we hope to share how they make it happen across a variety of budgets and living situations, and give the community a wealth of inspiration. 
Name: Alise A. Higgins
Location: Big Horn, WY (population 490)
AI Disease: Hashimoto's and Hemochromatosis (which actually assists with the iron storage, but I certainly need to watch the amount of iron I eat so I do not overload the storage). I also suffered from adrenal fatigue – that was a yearlong battle prior to AIP and remains a struggle.
How long have you been eating AIP? 12 months
Have you successfully reintroduced any foods? Yes – eggs, cocoa, wild rice, and quinoa. I feel I need a small amount of grain each day to keep things regular.
How has AIP changed your life? Amazingly fantastic! My headaches went away, the "Stay Puft" marshmallow feeling dwindled, as well as the added 20lbs of the 30lbs that came on when this started 8 years ago. I also stopped sugar – that was rough and incredibly worth it. I feel better and look better than after any concoction my doctors tried (natural or synthetic). I have 3 meals a day – no snacking needed. A protein shake with ground flax meal for breakfast, 9-10 cups of nutrient dense veggies between lunch and dinner, and protein (fish or animal). Kombucha, water, tea, and broth are my go-to drinks. I find it is easy to use my other cookbooks and twist them to meet my AIP needs. And bacon – not just any bacon but the juiciest bacon ever from Pete's Paleo. And duck fat – seriously duck fat is amazing on any veggies, stews, and meats. Prior to AIP fats were not in my meal plan, nor was eating so much protein rich foods – and now it is a daily need. No more homemade breads –now homemade fermented food and Kombucha.
Size of your kitchen: ~500 square feet, galley style – also a large freezer in the garage to house organic grassfed beef from Lohof Grass-Finished Beef and other grassfed lamb or goat or pork.
Favorite thing about your kitchen: Stove – batch cooking made easy. Plenty of room to lay out the lineup of fresh spices/veggies/foods/meats for cooking. And the view.
Least favorite thing about your kitchen: It is tough to have indoor herbs growing as it is so dry.
Are there any cheap gadgets or little tools that you have found make AIP easier? Nutribullet – fantastic for grinding ginger or turmeric to add to any dressing, food or drink (think tea or Kombucha). Makes a great shake for breakfast and easy clean up. A good spatula as well – perfect for stir fry lunch – chopped up cabbage and or last night's dinner with a meat.
What is the biggest thing that changed in your kitchen setup when you adopted AIP? Glass storage containers and linens. Batch cooking requires storage of the meals. Costco had a great collection of varying sizes of glass containers with solid lids. I also repurpose glass containers. And linens – much easier for the drying of pots and pans.
If someone was just starting to invest in some useful, but more expensive kitchen tools, which one would you tell them to buy first? A Dutch oven – I found a great one at a camping store. Good knives and a pressure cooker, too.
Are there any tricks you have learned to make AIP work in your space? Keeping pre-cut cabbage and other nutrient-dense veggies always on hand – easy to make a quick stir fry. Add a protein like sardines or last night's meat and you have lunch.
How do you deal with food for family members that are not AIP? The meal prep for family dinners remains AIP – with one side dish that is not. One night I substituted cauliflower mash for a potato side spread under a meat dish and it was hard to tell the difference! The best story is brussel sprouts and bacon – our guest who was 65 years old advised he never ate brussel sprouts until mine! If they need a condiment such as butter or pepper, it is on hand. We have always liked to entertain, and with regular spiced foods or AIP or vegan diets – I make enough of each dish to accommodate all meal plans. I start out with the basic food item and make two variations. It also keeps me on my toes for what can be a "traditional" meal and still be AIP.
Are there any tools or appliances you don't use now that you have changed your diet? Toaster – even though there is GF bread out there, I choose not to eat GF foods.
What are your favorite meals to batch-cook? Burgers – organic beef, pork, veal mixture with herbs; roasted or steamed veggies. Veal liver pate with bacon! Broth for drinking or cooking. Komucha – a must have every day.
What are your favorite AIP and Paleo cookbooks?
The Autoimmune Paleo Cookbook
Slim Palate Paleo Cookbook
Paleo Grilling
The Ancestral Table
The Paleo Approach Cookbook
Nourish: The Paleo Healing Cookbook
What are your favorite AIP recipe blogs? The Paleo Mom, Autoimmune Paleo, Slim Palate
Do you have any tips for those just starting out on an elimination diet and are just setting up their kitchen? I choose to focus on what I can eat – when I see a recipe that looks good I adapt it to AIP and try it. At least once a week try a new dish to see if it can fit in the batch cooking. If AIP is a big stretch from what you were doing, take it one at a time. It can take a few weeks to months to get used to not having a certain item or adding another item. Keep a list when going to the store – I still reference what is on the good list. If your start feeling down again, go back to the basics until it gets better. Living in a small town it has been challenging to "find" the Paleo or AIP-friendly items – I buy certain things online for ease of cooking.