This post contains affiliate links. Click here to see what that means!
In order to support our blogging activities, we may receive monetary compensation or other types or remuneration for our endorsement, recommendation, testimonial, and/or link to any products or services from this blog.
That being said, we only promote authors, products, and services that we wholeheartedly stand by!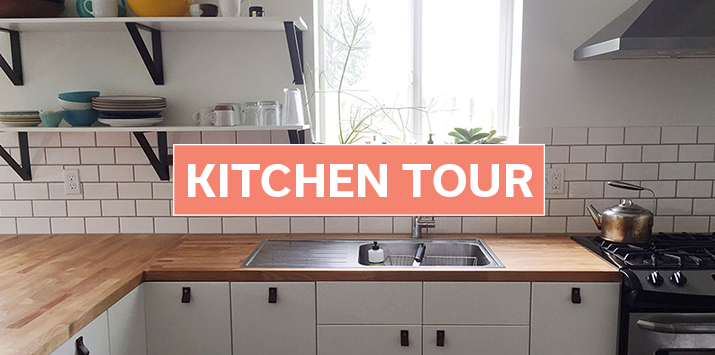 AIP Kitchen tour is a monthly feature where we profile someone who eats AIP and has agreed to share their kitchen setup with the community, in hopes that they can further inspire us to get our kitchens organized and set up for success! We've heard reports of people who are able to make AIP work in college dorms and small city apartments to large households with family members who eat otherwise, and everything in between. Through these interviews, we hope to share how they make it happen across a variety of budgets and living situations, and give the community a wealth of inspiration. 
I don't have a shot of me in my kitchen, but here we are up in the mountains hiking which is where we like to spend as much time as possible when we're not in the kitchen.
Name: Lisa Broccoli (Yes, really! Just like the vegetable.)
Location: Zürich, Switzerland
AI Disease (if you feel like sharing): Endometriosis, Thyroid, Arthritis
How long have you been eating AIP? Paleo for 6 years, egg-free for 1 year, AIP for 4 months
Have you successfully reintroduced any foods? I tried with egg yolk, but my joints flared up. I drink coffee but try to keep it limited by replacing a few cups with Dandy Blend.
How has AIP changed your life? My achy joints no longer wake me up during the night and I am pain-free most of the time. I feel great physically and mentally!
Size of your kitchen: My kitchen is 10 square meters/113 square feet which is  pretty small by American standards, but pretty big by Swiss standards. I do have to store extra gadgets and dishes in my dining room sidebar, and my kombucha station is in the nightstand in the guest bedroom.
With limited counter space, I try to keep it as clutter-free as possible.
My little Swiss Kitchen.
Favorite thing about your kitchen: The beautiful view out my kitchen window and my granite counter tops.
The view out my kitchen window is my favorite thing. It makes standing at the sink washing dishes not so bad!
Least favorite thing about your kitchen: My least favorite thing about my kitchen is my tiny refrigerator with it's shoebox-sized freezer. We've had to purchase an extra freezer for our basement because we order 1/8 of a grass fed cow and ¼ of a pastured pig at a time. Our Golden Retriever also only eats raw meat and bones so she has her own 'Paleo Pet' shelf in our extra freezer. I also wish my kitchen had an open plan.
Are there any cheap gadgets or little tools that you have found make AIP easier? I love my spiralizer! They are under 30 dollars and I use it to spiralize everything. I also have professional grade baking trays and I use them for almost every meal since I roast so many vegetables. A small, cheap little gadget that I love is my Mr. Misto oil sprayer. I think a small coffee bean/spice grinder also comes in handy for making your own spice blends since so many commercial blends have non-AIP spices in them.
A few of my favorite (and not too expensive) things.
What is the biggest thing that changed in your kitchen setup when you adopted AIP? Not a lot has changed in my kitchen since I was already paleo. However, when I switched over to paleo, it freed up lots of space in my cupboards because they were no longer filled with food 'products' in boxes, bags and cans. Now, most of my edible stuff is in the fridge and my cupboards are filled with new appliances like a dehydrator, a food processor, a spiralizer, a mandolin and a dutch oven. I use my pull-out cupboards to store root vegetables.
I love my pull-out cupboards. They used to be full of processed foods, but not any more.
If someone was just starting to invest in some useful, but more expensive kitchen tools, which one would you tell them to buy first? I thinks it's a toss up between a slow cooker and a food processor. I make bone broth every week and do a lot of batch cooking in my slow cooker.
Are there any tricks you have learned to make AIP work in your space? The amount of vegetables I eat is pretty overwhelming. I find that keeping the overflow of vegetables I buy out on my patio or kitchen window sill during cooler weather keeps them fresh for a long time and frees up space in my small refrigerator. I keep them down in the basement when it's too warm to keep them outside. With a small kitchen and limited counter space, I find it really helps to clean as I cook.
My little refrigerator, overflowing with vegetables. You can see why I have to store some of them outside or in the basement.
How do you deal with food for family members that are not AIP? I'm lucky because my husband is 100% paleo. He's not, however, AIP so I do keep nightshades and eggs on hand for him. He's quite happy to eat special occasion baked goods that are AIP friendly (no eggs, no nut flours) instead of the things we used to make.
Are there any tools or appliances you don't use now that you've changed your diet? I no longer use my fondue pot or my racclette machine, which are staples in every Swiss kitchen. I also replaced all of my old plastic Tupperware containers with glass ones and got rid of all of my Teflon coated pans and replaced them with cast iron. And the toaster? I got rid of that years ago!
What are your favorite meals to batch-cook? I love to make big batches of pulled pork, stews and no-mato sauce. I always have kombucha brewing.
What are your favorite AIP and paleo cookbooks? I love cookbooks and wish I could own them all. I actually don't really use them all that often when I'm cooking, but I just love to look at all the beautiful food pictures. I pretty much wing it in the kitchen instead of following recipes. There are also so many great blogs these days with fabulous recipes and ideas. My favorite books are The Autoimmune Paleo Cookbook, Nom Nom Paleo: Food for Humans and Make It Paleo. The next books I'd like to get are He Won't Know It's Paleo and Homegrown Paleo.
Do you have any tips for those just starting out on an elimination diet and are just setting up their kitchen? If you're just starting out on an elimination diet, there are two important things to remember (besides the obvious of "Yes, you really can do it!"): (1) focus on and enjoy what you CAN eat and don't spend time mourning the things you can't, and (2) it only requires effort until it becomes routine. In the end, any dietary changes you make will be so worth it in terms of how you feel, your quality of life and your health.
If you are just setting up your kitchen, make peace with the fact that eating real food will mean more time in your kitchen cooking. I would prioritize things that will help save you time, like a slow cooker and a food processor.
If you would like to follow more of Lisa Broccoli's recipes and adventures, check out her blog at Swisspaleo.ch. You can also follow her on Instagram and Facebook.
Would you like to be featured in an AIP Kitchen Tour? We feature members of the community who are willing to share the real spaces where they cook, as well as their stories of transitioning to this lifestyle. If you are interested, drop us a line using the contact form!