This post contains affiliate links. Click here to see what that means!
In order to provide the free resources here on the Autoimmune Wellness website and social media channels, we may accept a commission or other support for our endorsement, recommendation, or link to a product or service in this post.
That being said, we only promote authors, products, and services that we use ourselves and wholeheartedly stand by. To learn more about how we earn money here on Autoimmune Wellness, head on over to our Promotional Policy.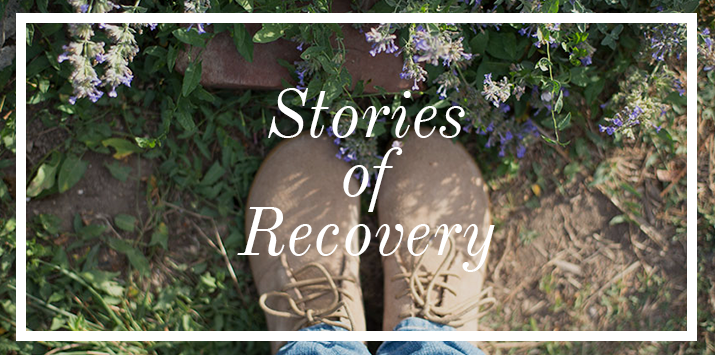 AIP Stories of Recovery is a success story series about regular people from the Autoimmune Protocol community who are changing their lives using the protocol. Each month a new person is featured and readers have the opportunity to discover all the different health challenges that are being overcome by folks just like themselves on the same path. At Autoimmune Paleo we hope you'll be inspired by, empathize with, and learn from these stories. If you are interested in sharing your story, please let us know by filling out our interest form.
Ela was diagnosed with ulcerative colitis after nine months of experiencing symptoms. But just because she had a diagnosis didn't mean she got better right away. Her doctor prescribed multiple medications that she continued to take, but her condition only worsened. After advancing her medication protocols under the direction of her doctor for a year, Ela finally discovered the Autoimmune Protocol. This was the beginning of her taking her recovery into her own hands and eventually being able to get off some of her prescribed medications.
What health issues are you dealing with, when did they begin, and how long did it take to get a diagnosis?

I had started to experience symptoms (passing blood, stomach issues, etc) in January of 2015. However, even though I had a few severe flare-ups, because I was a Personal Trainer and so "healthy", the GI I had been assigned to wrote off all my symptoms as food poisoning / salmonella and internal hemorrhoids. I continued to email into the doctor's office regularly with continued reports of passing blood, and it wasn't until my usual GI was on vacation and another practitioner read my emails that a colonoscopy was recommended. After that colonoscopy, on 9/18/2015, I was diagnosed with Moderate Ulcerative Colitis, nine months after I had started experiencing symptoms.
Describe what the lowest point on your health journey was like.
Right after my diagnosis in September of 2015, I was put on mesalamine in both pill and enema form. Every single night I had to insert an enema of mesalamine or cortisol into my rectum and try to keep the fluid there for the entire night. Even though I absolutely hated this treatment, I kept up with it for almost 3 months, hoping it was helping. However, in December of 2015, I had another horrible flare and was rushed in for an emergency flex sigmoidoscopy (a shorter version of a colonoscopy, but you're awake!) where I was then diagnosed with Severe Ulcerative Colitis. Following that horrible flex sigmoidoscopy, I went to pick up steroids at my local pharmacy and even though I was only a 5 minute drive from my apartment at the time, I couldn't make it to the bathroom in time and soiled myself in my car. It was the lowest point of my health journey.
What challenges influenced you to look for a solution? Basically, what was the tipping point?
Throughout the first year of my diagnosis, I had used my network to talk to as many people with Ulcerative Colitis as possible. I wanted to learn what they were doing that worked for them (medication, lifestyle changes, anything!). Using this information, I had tried to have many conversations with my healthcare provider about different options, and every time I was either ignored or told my findings had no relation to me and my condition. And, as I just continued to follow the doctor's advice and continued to advance my medication protocols, I kept getting worse. After I was put on Humira, which worked for approximately 1 week, I decided to start my own protocols, change doctors and hope for the best!
When you found a protocol to help you heal, what was it and what was your first indication that it was working?
I found the Autoimmune Paleo diet and protocol in September of 2016. I began to listen to Mickey + Angie's podcast on Autoimmune Wellness and take all aspects of my health into consideration. I assembled a team of Eastern practitioners (naturopath, acupuncturist, etc) to help me alongside my new GI and the inflammation markers in my bloodwork slowly started to come down. I was still on Humira, but by continuing with my whole team of practitioners, and with the Autoimmune Protocol, I finally began to experience stretches of time with NO symptoms at all in December of 2017. And, these stretches of time continued to increase in length to the point that I was able to come off Humira in April of 2018!
What resources have you used on your healing journey so far and how did you find them?
I absolutely LOVED the Autoimmune Wellness Podcast hosted by Mickey Trescott and Angie Alt. I had stumbled upon it while searching for podcasts and it literally changed my life. The more I looked into the Autoimmune Protocol, the more I knew it was what I wanted to focus on. I immediately purchased cookbooks like The Healing Kitchen and He Won't Know it's Paleo, and started following IG accounts like @unboundwellness and @grazedandenthused to find recipes that I could eat and LOVE! I got an Instant Pot and fell in love with cooking and baking all sorts of AIP food. But, I also knew I needed to work on managing my stress and sleep better. So, in addition, I looked up Mindfulness-Based Stress Reduction (MBSR) courses in my area and signed up for a 12-week long course. I actually met my current partner a few weeks before I started the course and he signed up with me! All of these resources have changed my life for the better, and I often find myself thinking of my illness as a blessing in disguise (now that I'm in remission, of course!!).
Did your doctors suggest any treatments that you rejected and if so, why did you choose to try other methods?
I tried all the treatments my doctors recommended and not one of them worked sustainably for me. So, when I was put on immunosuppressants, I vowed to myself that I would find something that DID work for me so I wouldn't have to continue to advance in medication. That's when I found the Autoimmune Protocol, and my healing journey truly began.
It can seem like our lives are consumed by a chronic illness, but there is so much beyond those struggles. What brings you true joy right now?
Bringing foods back into my diet now, carefully and confidently, brings me SO much joy!! And also, after becoming a certified Nutrition and Life Coach (in addition to Personal Trainer) throughout this whole journey, I started my own business this year and it has been terrifying, exciting and incredibly joyful. Also, running and/or walking while listening to books is one of my favorite activities for relaxation, mindfulness and exploration. But, traveling to see my loved ones, watching my nephew grow each day and snuggling up to my partner each night brings me the most fulfillment.
You can learn more about Ela's journey on her website or on Instagram.  
Would you like to share your Story of Recovery? Let us know by filling out our interest form.