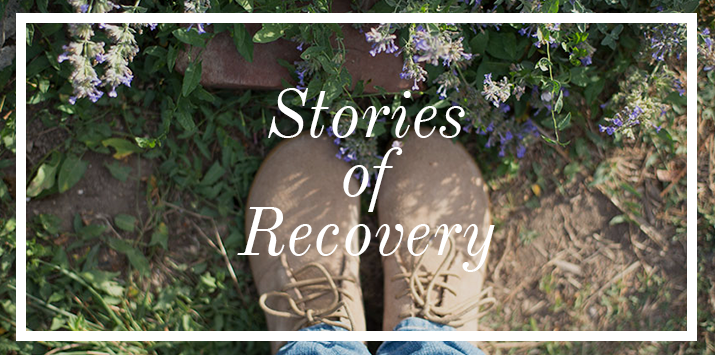 AIP Stories of Recovery is a success story series about regular people from the Autoimmune Protocol community who are changing their lives using the protocol. Each month a new person is featured and readers have the opportunity to discover all the different health challenges that are being overcome by folks just like themselves on the same path. At Autoimmune Paleo we hope you'll be inspired by, empathize with, and learn from these stories. If you are interested in sharing your story, please let us know by filling out our interest form.
Jarrett's story is nothing short of incredible. After being diagnosed with one of the rare autoimmune diseases whose only conventional treatment is an organ transplant (primary sclerosing cholangitis), Jarrett spent years withering away and losing hope that he would ever recover. With his heartfelt writing, Jarrett takes us through his journey from near-death to 95% recovery. The impact of AIP on his condition was not immediate but it was miraculous. 
What health issues are you dealing with, when did they begin, and how long did it take to get a diagnosis?
My first clue that something was wrong came in 2008, when routine lab work for insurance policies revealed elevated liver enzymes. Around this same time I noticed a patch of missing hair on my chin and the back of my head. I was quickly diagnosed with alopecia, but my doctor didn't know what to make of my liver enzymes. He told me not to be overly concerned, that, "It's just a number." After all, I was otherwise what is considered to be a "healthy person". At the time, my wife and I were living in a small rural town, and expecting our first baby.
In 2009 I suffered an acute gallbladder attack. A scan revealed my gallbladder was full of infected sludge, resulting in an emergency cholecystectomy. This marked the beginning of my downward spiral. In 2012 my family moved to Denver, and I began moving through an endless series of skeptical and stumped doctors, and endless tests named with every conceivable acronym. 2 years later I was finally given my diagnosis: PSC.
PSC, or primary sclerosing cholangitis, is an autoimmune disease that causes inflammation in the body's bile duct network. Bile ducts carry the liver's toxic output out of the body. Without them, the liver will become saturated, and will fail. Liver cancer, bile duct cancer, and cirrhosis, are some of the diseases associated with PSC. There is a strong correlation between PSC and Ulcerative Colitis. Most PSC patients are listed on the liver transplant waitlist within 15 years of diagnosis. Many of those who receive the gift of liver transplant experience a relapse of PSC, and attempt a second –and sometimes third or fourth–go on the waitlist. My relief of having a solid diagnosis was quickly overshadowed by the danger of my situation.
My journey to diagnosis took 7 years.
Describe what the lowest point on your health journey was like.
In 2014, my health had declined so badly that I reportedly had the appearance of a chemotherapy patient. I was skeletal, having lost over 40 pounds in weight. My hair had almost completely fallen out, and the sparse patches that remained were turning white. I rarely slept more than an hour or two at night. It is difficult to describe my overall feeling during this time; terrible, miserable, a shadow of myself. Coworkers would stop me in passing and blatantly ask me if I was okay. A supervisor who was a family friend grew alarmed and called a relative to ask about my wellbeing. Back in my home town, word had spread that I was in trouble. And so during one community basketball game, the announcer lead the crowd in prayer for me.
What challenges influenced you to look for a solution? Basically, what was the tipping point?
Doctors told me that there is no cure or treatment for PSC. They told me there is no connection between my two autoimmune diseases, PSC and alopecia. They told me in so many words that I should simply try to enjoy life while I wait for transplant…enjoy life as I wait for my organ to die. I asked about making dietary changes such as going gluten free, and was repeatedly told that it was a waste of time and effort, that it would offer no benefit. My wife and I were angry and distraught by their resignation, and we began to feel a grave distrust toward the wisdom of the medical establishment. And I decided that I wasn't going to accept the "do nothing" attitude, I was going to try anything and everything I could to heal myself.
When you found a protocol to help you heal, what was it and what was your first indication that it was working?
My first effort in healing was to eliminate gluten. I had all of my life had a sensitive stomach, with regular and unexplained episodes of night-time vomiting 2-3 times a month. Up to this time, I had never considered how strange it really was. When I stopped consuming gluten, the vomiting stopped in its tracks, and in the 5 years since, I have not had one episode. This was my first clue that I needed to further explore my diet and nutrition. After 6 months I was so excited by my results that I eliminated dairy, which led to more overall improvement. I began to pay close attention to what I ate, and how I felt after eating. I was surprised to find that baked and mashed potatoes caused an almost immediate GI upset. I had always thought the potato was a safe and bland food. "What sort of person can't tolerate a potato??" It was almost comical. My wife did some online searching for potato sensitivity, discovered the Autoimmune Protocol, and a million glorious light bulbs lit up. Within a week we were on board the AIP train and cooking with the Autoimmune Paleo cookbook.
After one year of diligently following AIP, I began to gain weight. My general appearance improved continually, as did my sleep. After 18 months, my hair began to fill in, and my lab work improved. Now, 2 years later, my labs have completely normalized for the very first time in the 7 years of this journey. My most recent scan showed NO sign of PSC in my bile ducts or liver, and my doctor believes I'm in full remission. I'd estimate that my hair is 95% grown and still going.
What resources have you used on your healing journey so far and how did you find them?
The Autoimmune Wellness site and community has been the single most helpful resource in the years since we started. It was my beginning point, and continues to be central to my healing journey. Thanks to the excellent resources and efficient materials I accessed early on, AIP cooking is automatic to me, something that feels natural and effortless.
I also frequent Empowered Sustenance. Lauren's story of healing and ulcerative colitis has been a constant inspiration in the face of negativity and skepticism.
Costco is the reason my family can afford to eat high quality whole, organic foods without needing a second job to pay for it.
Did your doctors suggest any treatments that you rejected and if so, why did you choose to try other methods?
I rejected the "do nothing" treatment plan. I also rejected the steroid treatments for my alopecia against the advice of my doctor, based on amateur research indicating it was a terrible idea.
It can seem like our lives are consumed by a chronic illness, but there is so much beyond those struggles. What brings you true joy right now?
The common saying is: Life is short, eat the cake. But does life necessarily need to be so miserable that we need to escape into a slice of cake? And what if that cake is the thing making your life miserable? Or shorter? Find things that bring you joy, which do not also eventually destroy your joy.
I live in the beautiful Rocky Mountains of Evergreen Colorado, with amazing hiking trails within a 5-minute drive or walk. This is how I most love to recharge myself. I also enjoy playing guitar and woodworking, and spending as much time as possible with my wife and three amazing, beautiful daughters.
If you would like to learn more about Jarrett, you can find his frequent cameos on his wife's Instagram.
Would you like to share your Story of Recovery? Let us know by filling out our interest form.