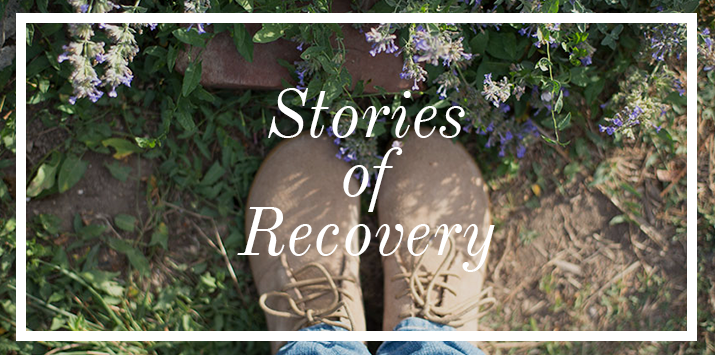 AIP Stories of Recovery is a success story series about regular people from the Autoimmune Protocol community who are changing their lives using the protocol. Each month a new person is featured and readers have the opportunity to discover all the different health challenges that are being overcome by folks just like themselves on the same path. At Autoimmune Paleo we hope you'll be inspired by, empathize with, and learn from these stories. If you are interested in sharing your story, please let us know by filling out our interest form.
Shanna has the kind of recovery story we dream about reading and hope to read more of! Just days after receiving her Hashimoto's diagnosis and being told that a lifetime on medication was her only option, she discovered AIP and began the protocol immediately. Her health improvements were gradual but steady, and after a few months she could feel herself returning to a degree of wellness she hadn't experienced in years. Shanna's story is proof that the tide is turning!
What health issues are you dealing with, when did they begin, and how long did it take to get a diagnosis?
After years and years of health struggles, I was finally diagnosed with the autoimmune disease Hashimoto's thyroiditis in January of 2018. The symptoms I experience during an autoimmune flare are: fatigue, brain fog, body aches, joint pain, muscle pain, low grade fevers, cold intolerance, an overall sense of feeling unwell, and what I can only describe as feeling like I have a storm going on inside my body.
I am incredibly grateful to no longer live with these symptoms in my daily life. Yes, I do still experience a flare here and there, but most of the time I feel well.
Describe what the lowest point on your health journey was like.
I hit my personal rock bottom, health wise, two months before finally being diagnosed. I was at my the end of my rope, with no explanation for why my body felt like it was giving out on me. I was able to push through symptoms for years, but I no longer could. My body said, "Enough is enough." I remember days when I fought to get out of bed and take a shower, only to have to rest again after showering, before having the energy to get dressed. I felt weak physically, but also emotionally. I felt so lonely and frustrated.
What challenges influenced you to look for a solution? Basically, what was the tipping point?
My tipping point was when I could no longer be the homeschooling, work-from-home, mother and wife I wanted to be. My health was interfering with every aspect of my life. I could no longer run from it, and there was nowhere to hide. I had to find a new doctor who would listen to me and help me find answers.
When you found a protocol to help you heal, what was it and what was your first indication that it was working?
I found the Autoimmune Protocol (AIP) elimination diet within days of my autoimmune diagnosis. I was desperate and willing to give it a try. I noticed gradual, slow improvement for weeks, then marked improvement within the first two months. I was shocked by how much what I ate affected the way I feel. While most people stay on the Autoimmune Protocol elimination phase for 30-90 days, I ended up being on the Autoimmune Protocol elimination phase for 10 months, and am now in the reintroduction phase. Nutrition was, and continues to be, the key to unlocking my wellness. I also found wellness through supplements, managing stress, ensuring I get adequate sleep and rest, and developing a positive mindset.
What resources have you used on your healing journey so far and how did you find them?
One of the resources that was instrumental to my success in finding wellness was Dr. Sarah Ballantyne's AIP Lecture Series. My husband and I watched it together, and it was incredibly helpful to learn the science behind autoimmune disease, and why the autoimmune protocol usually brings relief from autoimmune symptoms.
Another resource I love is the book, The Autoimmune Wellness Handbook: A DIY Guide to Living Well with Chronic Illness. I use this as a resource book, and come back to it as I struggle with an aspect of chronic illness.
Did your doctors suggest any treatments that you rejected and if so, why did you choose to try other methods?
After my diagnosis, while I was relieved to discover why I felt so poorly, I was discouraged when my doctor told me there was no cure. Further, my doctor told me there was nothing I could do to feel well. I specifically asked him if there was a way I could eat to improve my symptoms. His answer? No. I left his office determined to do all I could to find wellness. I was not deterred by his answers, and felt hope I could prove him wrong. That was the day I became a warrior and realized I needed to be my own health advocate.
It can seem like our lives are consumed by a chronic illness, but there is so much beyond those struggles. What brings you true joy right now?
Chronic illness can feel heavy. What brings me true joy are family, friends, faith, positivity, my two boxer dogs, and belly laughs. I also find true joy as I continue to learn how to improve my health, and share my wellness story. I love to connect with others who are going through similar situations. Each autoimmune warrior I connect with inspires me, and helps me feel less alone in my daily battle with chronic illness. I truly cherish each connection.
If you would like to learn more about Shanna's health journey, you can check out her blog, Wellness Unraveled. You can also find her on Instagram.
Would you like to share your Story of Recovery? Let us know by filling out our interest form.