This post contains affiliate links. Click here to see what that means!
In order to provide the free resources here on the Autoimmune Wellness website and social media channels, we may accept a commission or other support for our endorsement, recommendation, or link to a product or service in this post.
That being said, we only promote authors, products, and services that we use ourselves and wholeheartedly stand by. To learn more about how we earn money here on Autoimmune Wellness, head on over to our Promotional Policy.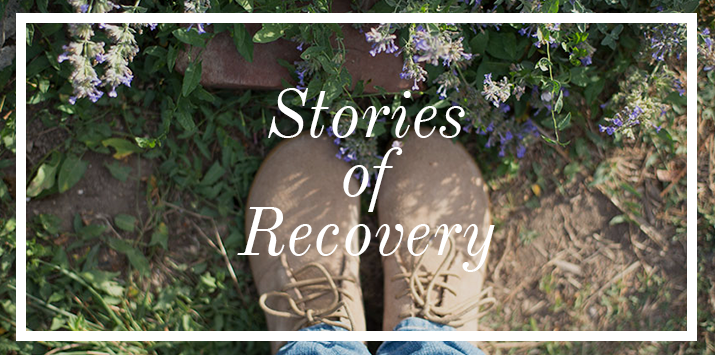 AIP Stories of Recovery is a success story series about regular people from the Autoimmune Protocol community who are changing their lives using the protocol. Each month a new person is featured and readers have the opportunity to discover all the different health challenges that are being overcome by folks just like themselves on the same path. At Autoimmune Paleo we hope you'll be inspired by, empathize with, and learn from these stories. If you are interested in sharing your story, please let us know by filling out our interest form.
Zofia dealt with health issues her whole life. But when she moved from her home country of Poland to the United States, her health took a turn for the worse. At her lowest, Zofia was unable to move from her couch due to extreme fatigue and chronic pain. She thought it was due to her Lyme disease, but didn't know what to do and felt completely alone. So she went naturopath who suggested changing her diet. After only three months of eating AIP, Zofia's chronic pain and fatigue were gone!
What health issues are you dealing with, when did they begin, and how long did it take to get a diagnosis?

I have been sick since I was a baby. I was always the odd kid that wasn't able to do certain sports, had trouble breathing and missed a ton of school. As I grew up, my health issues would look different in different seasons, but my health definitely took a big hit shortly after moving from my home country of Poland to the United States in 2014. I started suffering from extreme fatigue which meant that I would spend hours every day on the couch quite literally unable to move. Also, I developed chronic pain in my neck and shoulders, which only exacerbated my already frequent migraines. Those two symptoms were the biggest ones, though not the only ones. I blamed it all on my Lyme disease until 2020 when I learned that the main cause of my pain and fatigue was the food I was eating.
Describe what the lowest point on your health journey was like.
I distinctly remember laying on the couch for hours in my small apartment in Chicago. I felt like I was being lazy, but no matter what I tried I could not move my body until the intense fatigue spell would somehow wear off. I was in excruciating pain most of the time and felt so lonely because no one understood what I was going through. It didn't help that some around me thought I was faking it.
What challenges influenced you to look for a solution? Basically, what was the tipping point?
The low point lasted almost an entire year, but by God's grace it got better—I was able to start moving around and doing some work, but the pain was still there, and the fatigue spells would ruin my plans unexpectedly. I tried so many self-help tricks over the years (nothing helped), so I finally decided in 2020 that I could not live like this anymore—it felt like I was only surviving, and not living. I decided to contact a local naturopath to guide me out of that mess.
When you found a protocol to help you heal, what was it and what was your first indication that it was working?
I was first told to change the way I ate, and I was recommended The Autoimmune Paleo Cookbook by Mickey Trescott. However anxious I was about taking away my comfort foods and making a massive lifestyle change, I decided to dive right into it. To my surprise, my health started improving just after two weeks! By month 3, my chronic pain and chronic fatigue completely disappeared. I am grateful to say I have been free of chronic pain and fatigue since January 2021! At first, I was shocked and overjoyed. Everything started making sense when I began learning more about the food I would previously choose to eat—I had gotten sicker because my diet changed to a worse one — filled with preservatives and GMOs — when I arrived in the U.S. in 2014.
What resources have you used on your healing journey so far and how did you find them?
Since 2020, a lot has changed. My health has improved, and I grew as a person. I started following holistically-minded health coaches on social media (I would hear about them by word of mouth) alongside of taking my practitioner's advice. I have been doing my best to find the balance between listening to sound advice of others, drawing from their experience, and researching health and healing on my own.
Did your doctors suggest any treatments that you rejected and if so, why did you choose to try other methods?
When I first came to the States, most of the doctors I saw unfortunately only advised drugs for my many ailments. I tried some, but after a while I realized nothing was working for my body (and only creating more problems), so I chose to start thinking outside the box. Though some people around me told me that natural healing methods, such as food and lifestyle adjustments, are a scam, I thought, "Well, nothing's helped so far… What do I have to lose?" And I'm so happy I had the courage to try a new way of healing because without that decision, I would now still be where I was 7 years ago.
It can seem like our lives are consumed by a chronic illness, but there is so much beyond those struggles. What brings you true joy right now?
Though I am feeling much better, I still continue to heal to this day. Amidst suffering, my joy comes from God, but also through the appreciation of the new, healthy and restful lifestyle I have created for myself!
You can learn more about Zofia's healing journey on Instagram.
Would you like to share your Story of Recovery? Let us know by filling out our interest form.