These pumpkin muffins come courtesy of our friend Mary Lapp, an original member of the AIP blogging community. When she decided to transition her website to focus on new endeavors, she wanted to know if we'd be happy hosting ...
  The holiday season always needs a festive dessert or two, but it can feel like everything is "off-limits" in the holiday dessert's department when you're in the elimination phase of AIP or not very far into your reintroduction phase. ...
  I remember grocery shopping as a young girl, begging my mother to finally let us get those delicious, fruity little pockets of morning joy. Each time, thankfully, she would deny me. As a Nutritional Therapy Practitioner, the ingredient list ...
  Pomegranate has been trendy for a while now (I guess that means it's more than a trend?), but I was never too certain how to serve it. The juice makes a fun addition to things like ice cream, lemonade, ...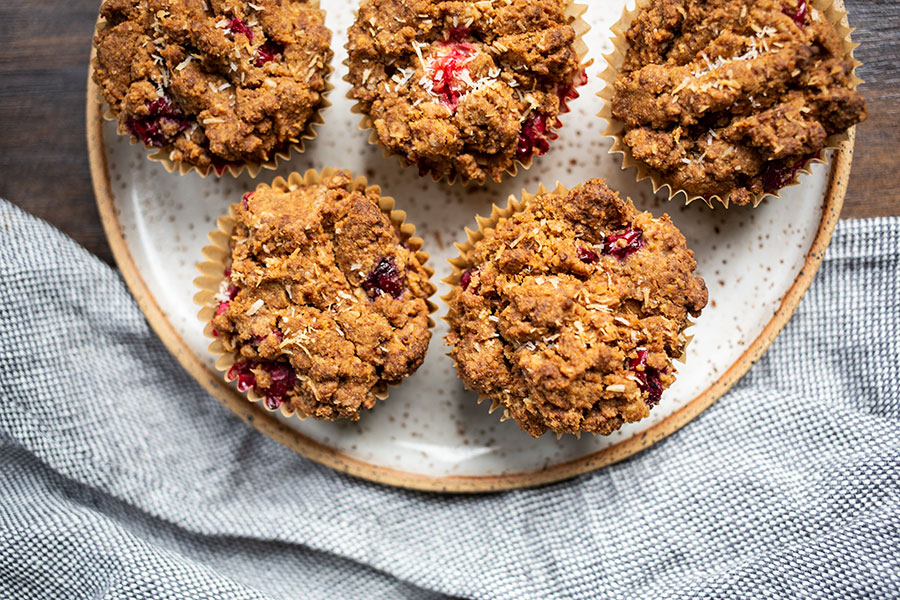 These muffins are lovely for anyone looking for an Autoimmune Protocol elimination-phase friendly treat! The blend of cassava and coconut flours produce a just-crumbly-enough texture that is so hard to get in AIP baked goods, plus the avocado oil ...
It's berry season and I bet you're so excited to find any reason to indulge in strawberries. There are so many ways to enjoy them but I cannot think of a better way than strawberry cheesecake. Because of the gelatin ...
  Pineapple has always been one of my favorite fruits, while coconut tends to fall flat on my palate. My brain just never knew what to make of the nutty-not-nutty, sweet-not-sweet notes of coconut–fresh, canned, shredded, milked, or otherwise. But ...